Mario - the first person I met on my last day in Havana.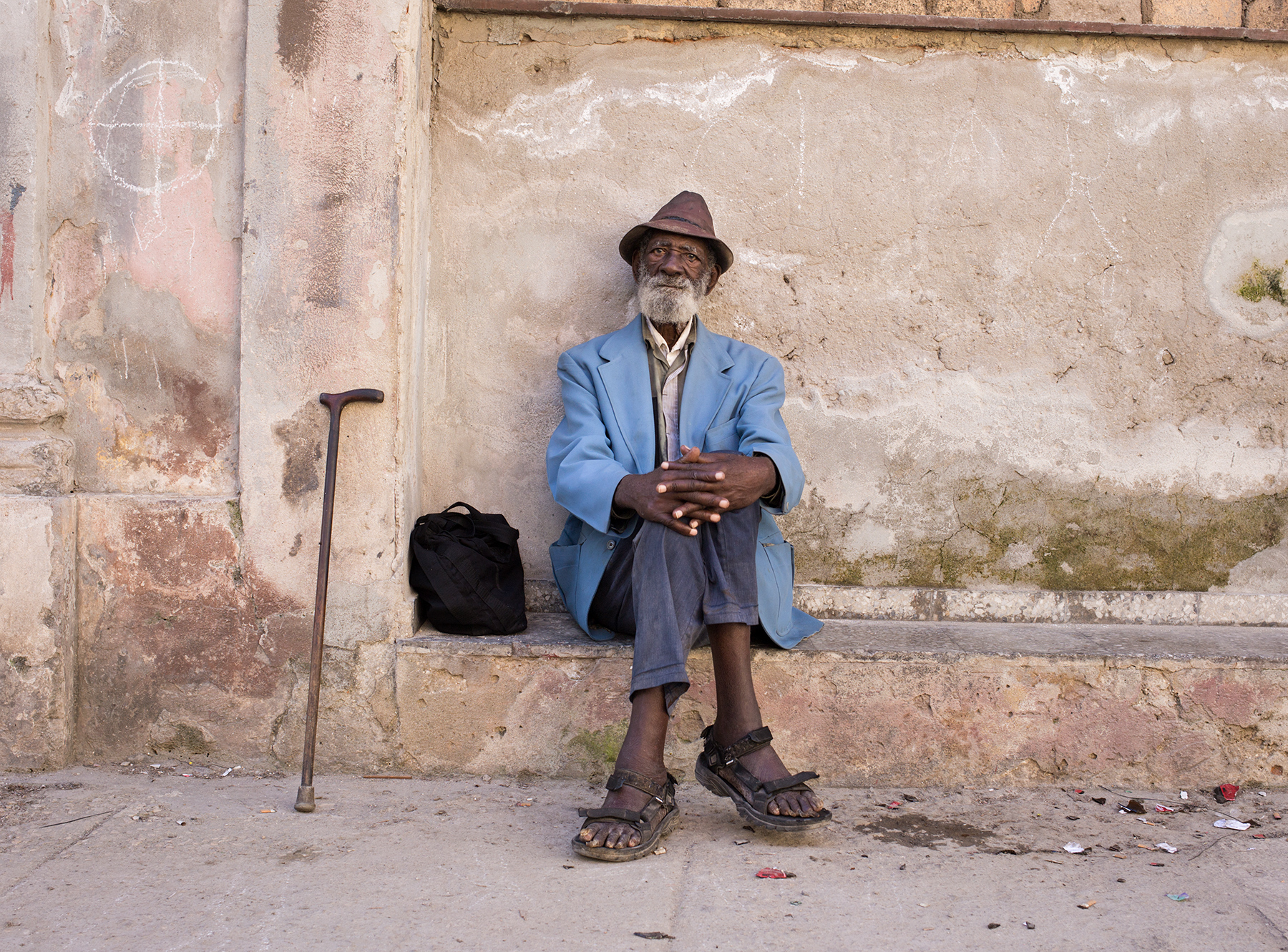 Almost every time I exited the Casa, and didn't turn right to Neptuno, I found myself turned around within a couple blocks. The second time I passed Mario he said something to me that I think was Spanish for "you returned". He smiled, I asked for a photo, and he smiled again. Mario is 98 years old! He's in dire need of a toenail clipping but moving along pretty well otherwise. One of the things I noticed the most while in Cuba is how long folks live, I met so many over 90 and one woman was 101!
Patria o Muerte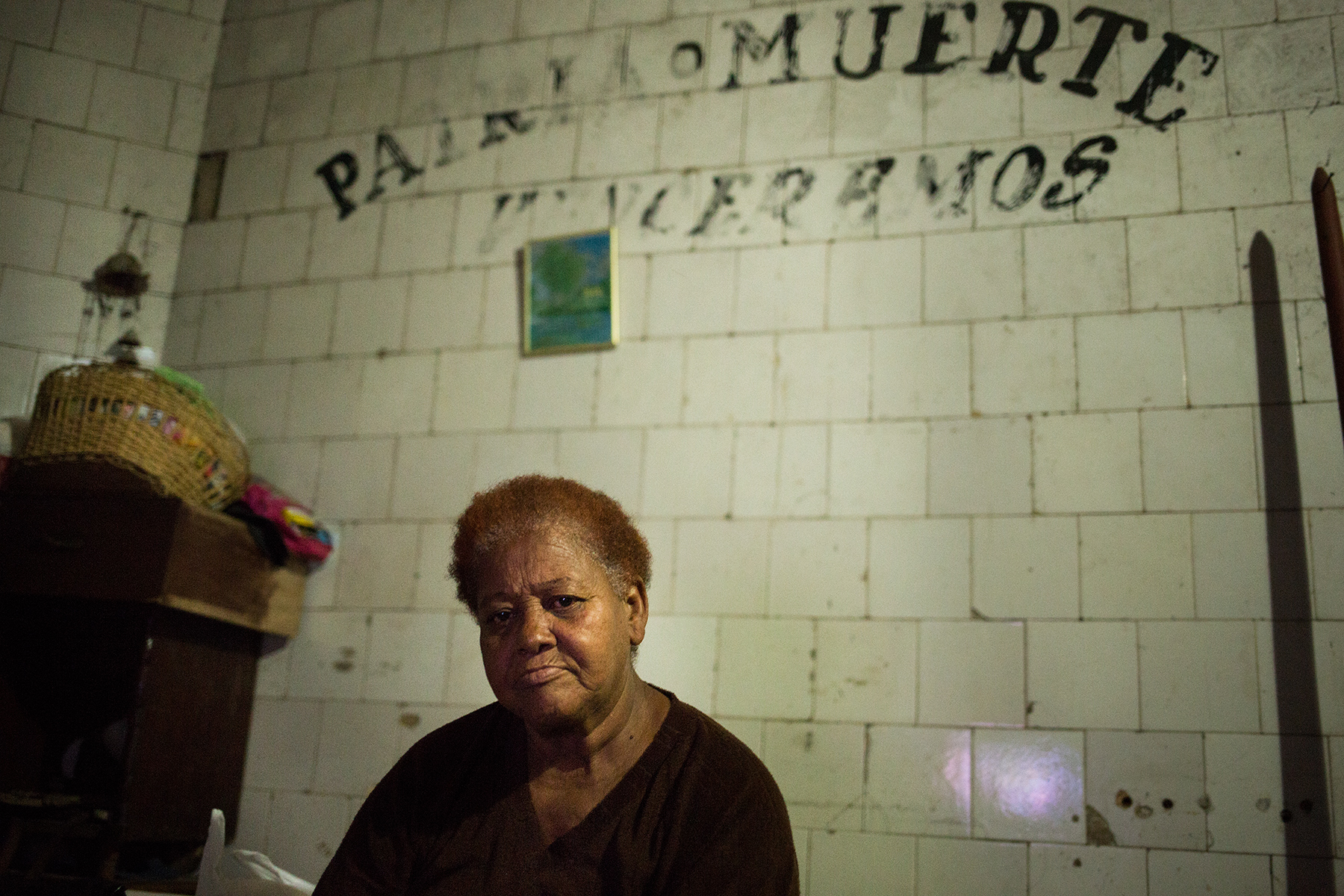 Below is another photograph of Marta from Havana. She lives in what is basically the entryway to a building, with her daughter and granddaughter, under the words of the revolution, "Patria o Muerte, Venceremos" (Homeland or Death! We Shall Prevail!) I had returned to offer some gifts and help as she has diabetes and needed medication. When I was there before, it was late, so very dark, and I did not understand how bad she had it... her room only lit by the glow of an old TV. She was grateful for gifts and would only accept $10 for her needed medications. The last few days have been a whirlwind of thoughts and opinions, from a country of residents with no voice to the U.S.A. filled with so many...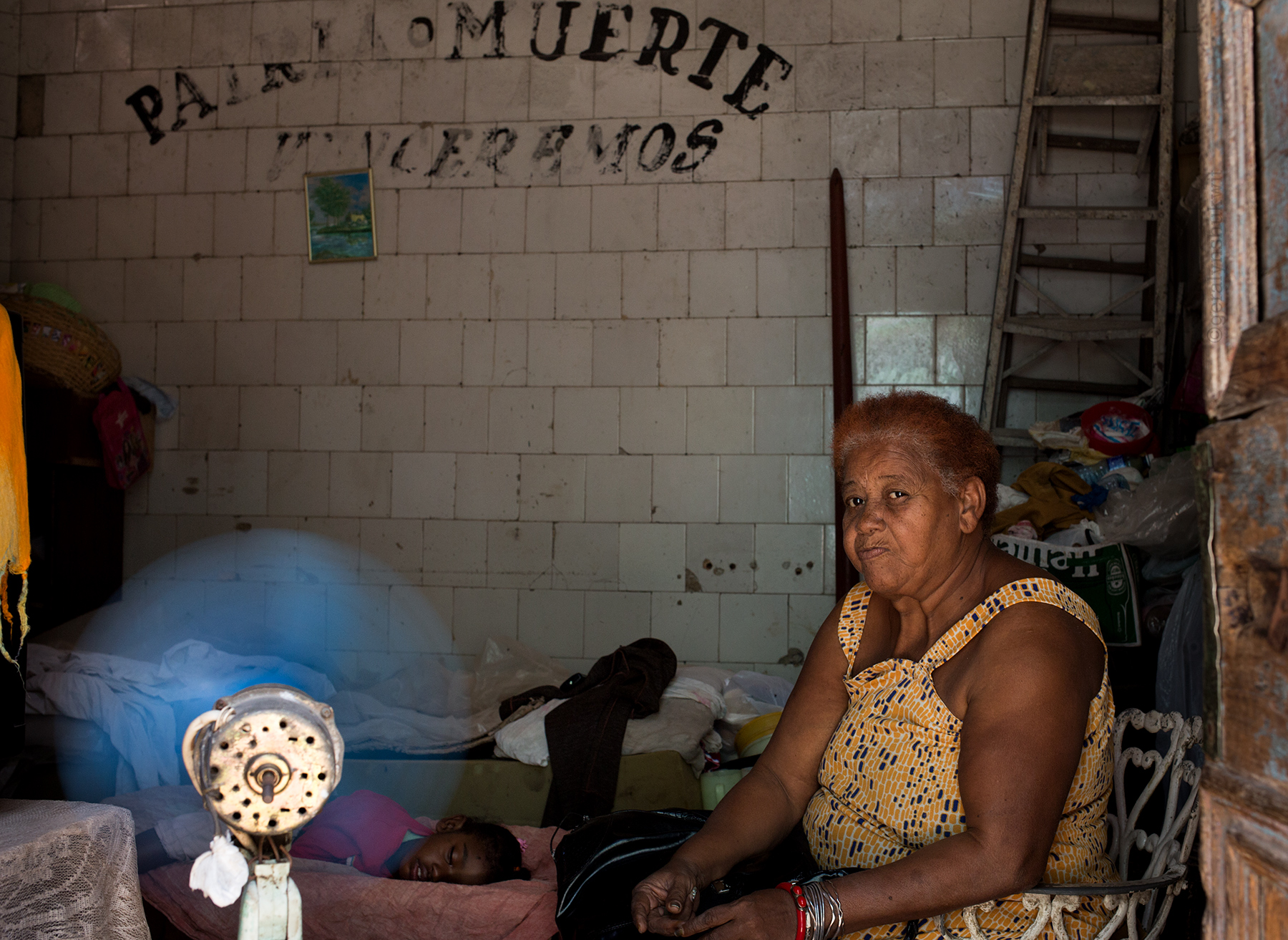 Self Demolition.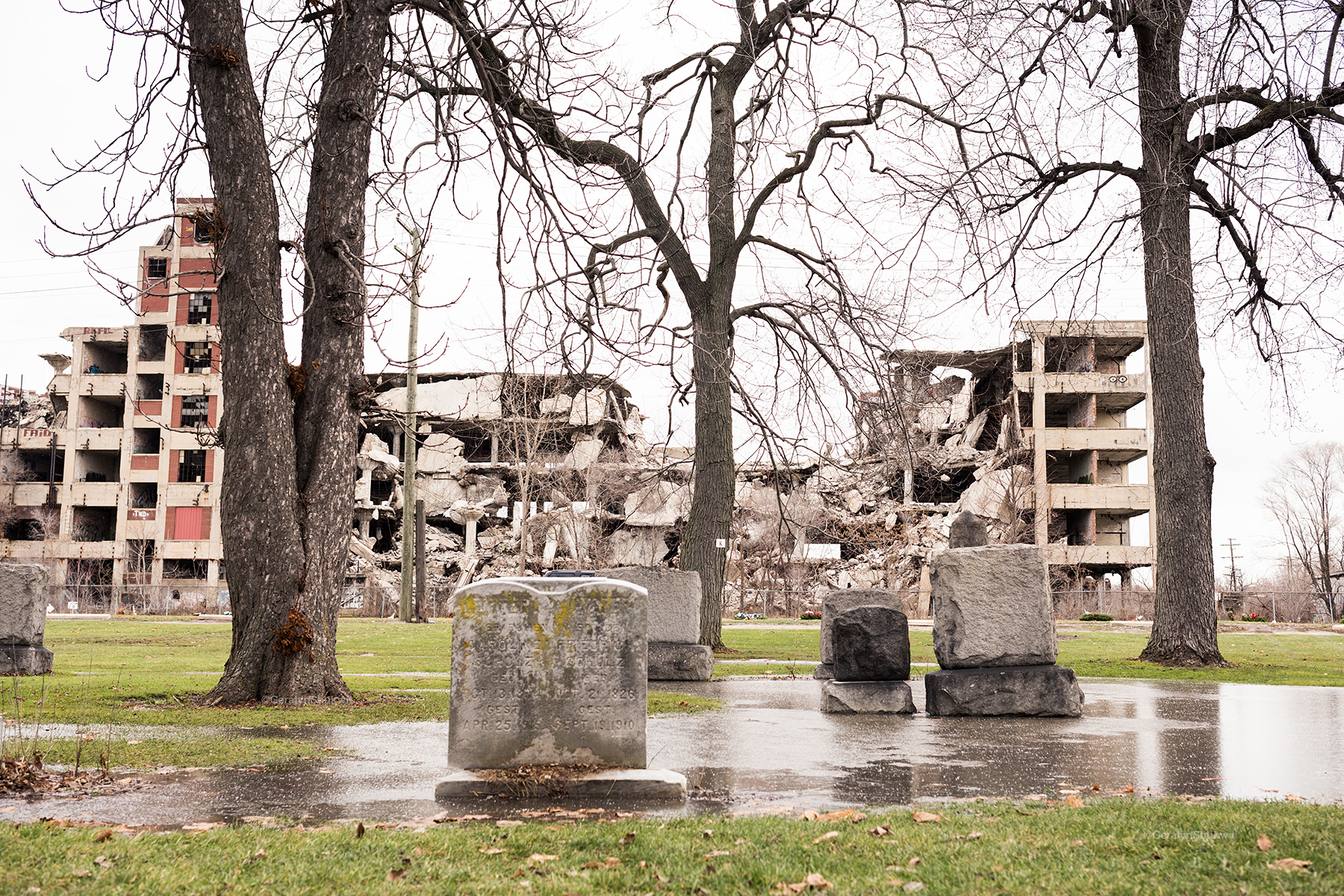 Labels: 2016, detroit, packard plant, ruins
Union Square - wall of hope. Therapy in a grieving city.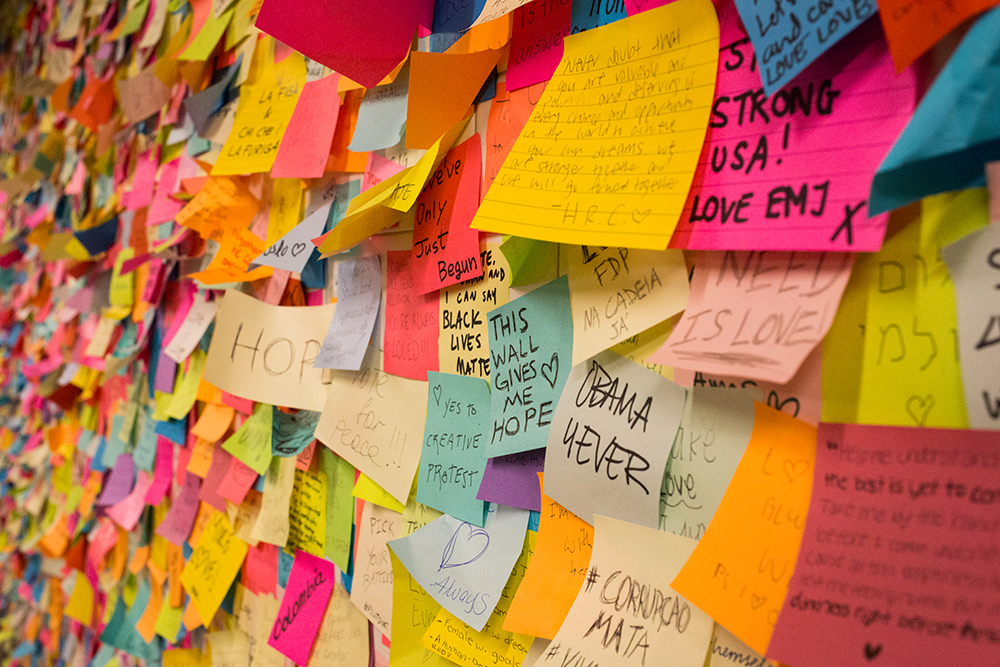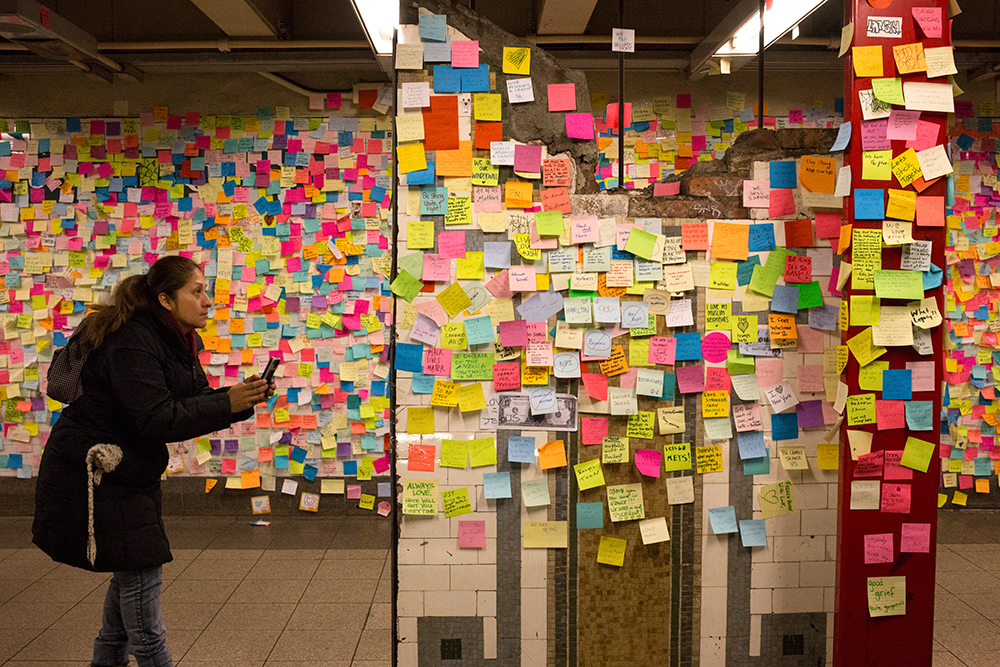 Labels: MTA, NotMyPresident, post-it notes, subway, therapy, Trump, union square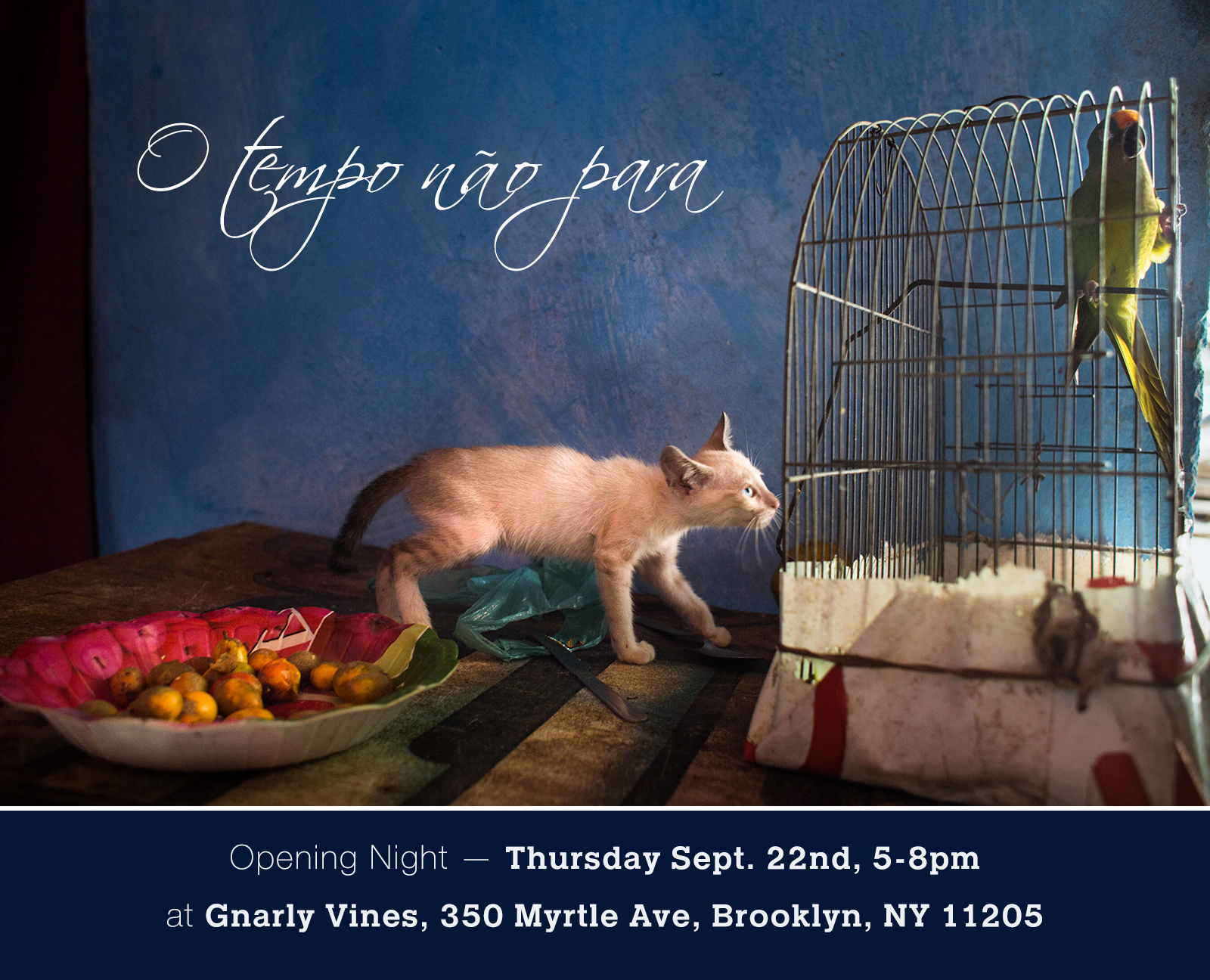 Please join me this Thursday evening for a wine tasting and re-opening of O Tempo Ñao Para ( Time Does Not Stop )
Go to older posts