How amazing is Ft. Greene! Bishop Laughlin High School played the theme from Rocky for TWO STRAIGHT HOURS! They not only kept up their spirits but all of those running by! NICE!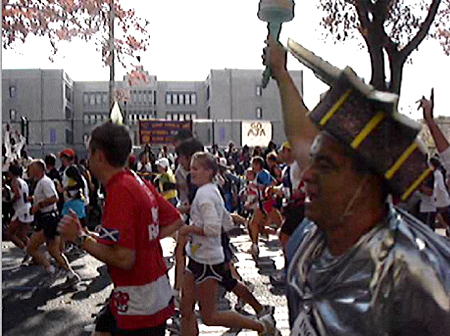 click the pic and it will play in another window. anyone know how to make it play here?!!?
here are some other images of music along the way. look closely, the woman in blue left the race to play a quick beat!