I'm back! While I was in Detroit spent some time down in Brush Park taking in all the changes. What a difference a bulldozer makes. It was great to see a lot of the homes being restored. This one was taken on by HGTV and it is INCREDIBLE!
Can you believe this house is now this house!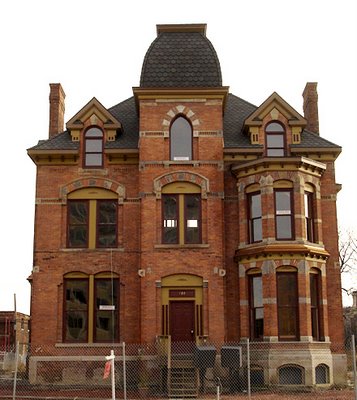 I do wish they would of put in arched windows though....
Of course, sadly, not all can make it. This one was one of my favorites way back when I started photographing here in 1994.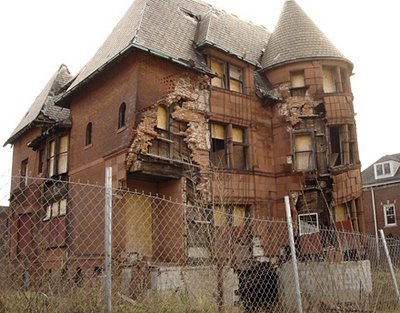 Took a ride over to the Heidelberg Project which has grown immensely! Yeah!
Once I get the film developed from everything I will update the Detroit section to show all of the changes.