"excuse me ma'am... you can't be here"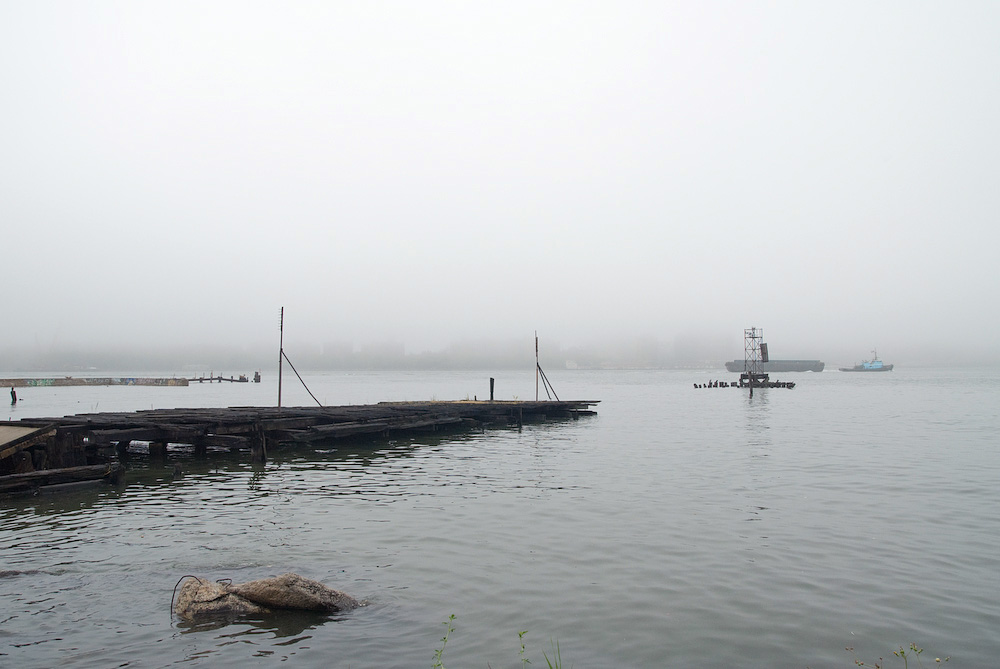 An incredible fog is over the city right now. There is something about fog that I just have to get out there and shoot. Very seldom will you find me up and moving at 7am but fog changes fast. I tried to get near where I
took this photo
but the waterfront in Williamsburg is locked down. When I took that photograph in 1999, the waterfront was a decrepit mess full of crumbling buildings and crack viles, but it was wonderful. Anyone could get there to take in the view. Now, with the construction of 7 hi rise buildings, the waterfront is no longer ours - besides the small park - but that was locked up at 7am.