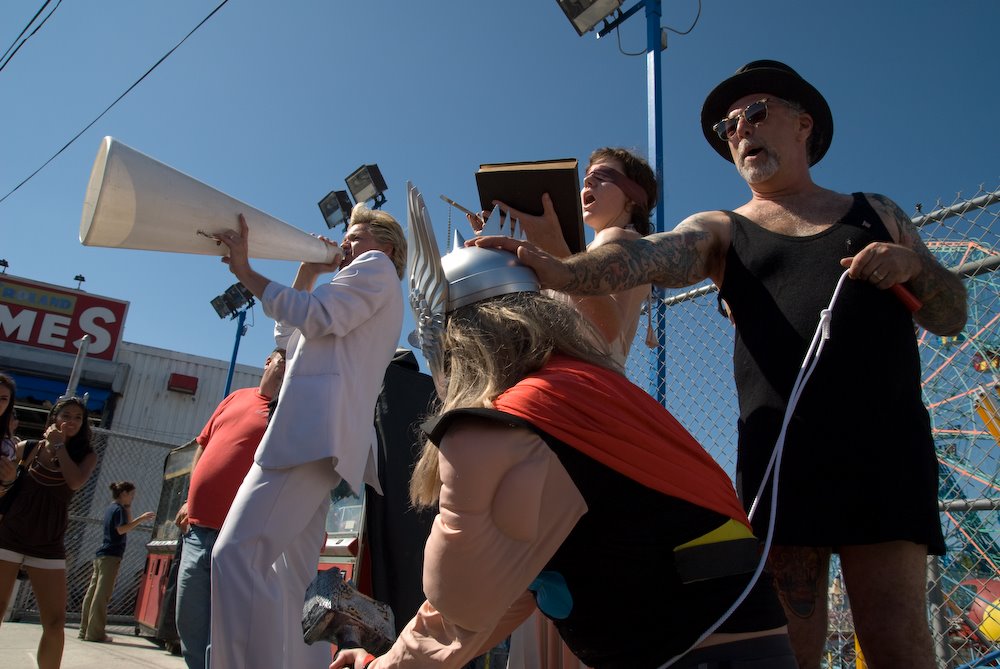 pheew what a day. today was, technically, Astroland's last stand. It's hard to say what Coney Island will be next year,
but it probably won't be this...
I agree that the place needs some updating but condo's are NOT what it needs. Thor equities donated a ton of shirts for the schools so it looked like they were supporting the place, but we all know the truth. The for sale signs are up - the future will be here soon. That future can still be manipulated! Go to
Save Coney
and find out what you can do! I have a great video from the last rites with Reverend Billy, Savitri D, and Saint Dick Zigun - once I convert it to web I will post a link.
View the rest of todays pics here: astroland no more