Jerzy W. Sulek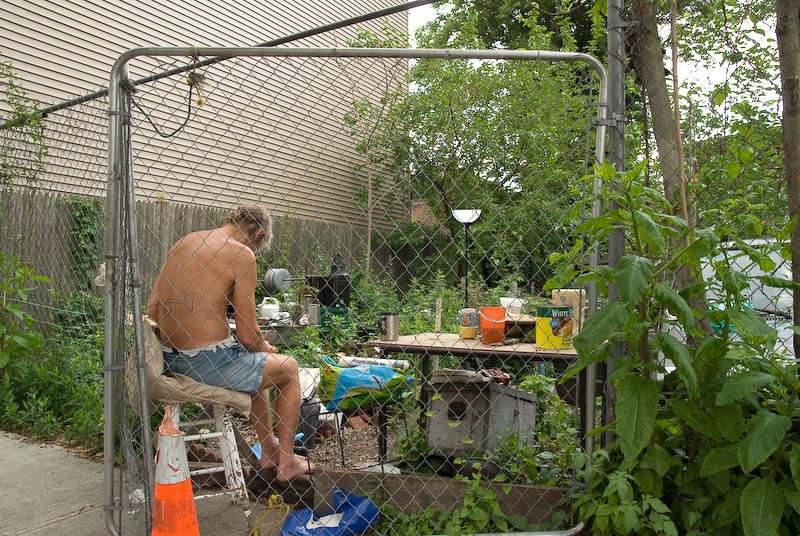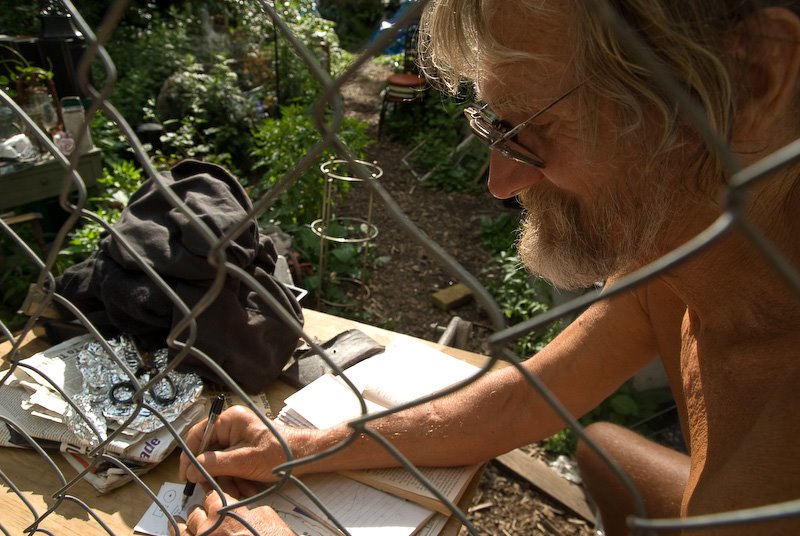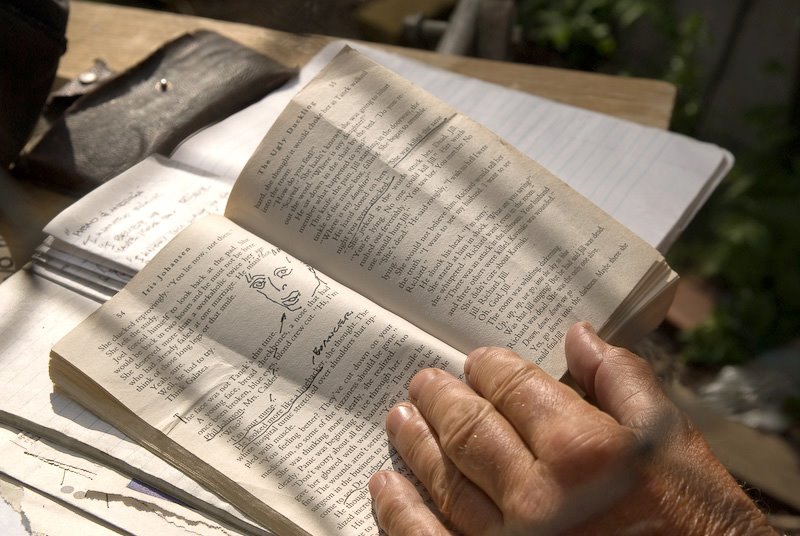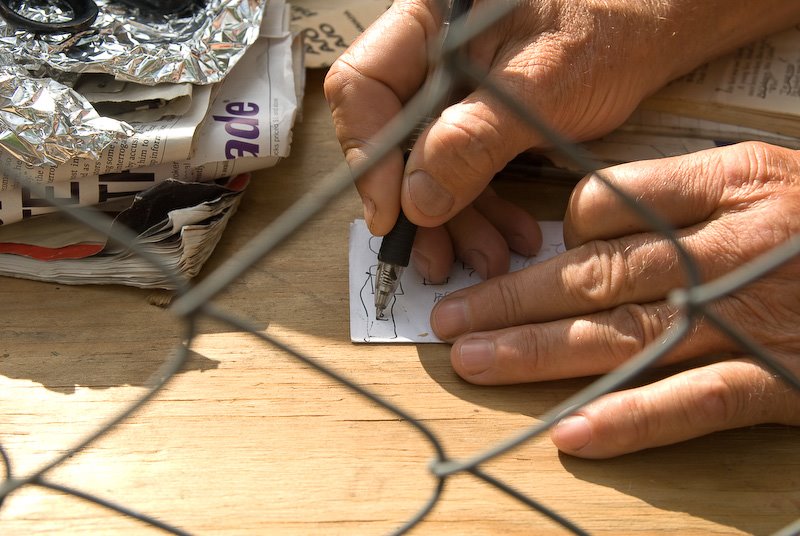 "Mind if I take photograph?"
"...for a buck."
Photo taken. I showed him the pic on the back of the screen and the conversation began. Circling around books, starting with the creation of film to my perspective on shooting, "you should get a zoom lens". Frank Capote. Mister Smith. MGM. From how they began to make films, architecture, Calder, always coming back to the importance of reading books. He wanted to loan me a few but he said no one ever returns them. I'd read them for his notes alone. Not sure what is going on inside of his head that he cannot control, but what he can... is knowledge and reading. More photos taken. Two bucks given. He's using the money to buy more ink for his pen.
Here is a link to an article from 2007.