A ride to the ocean.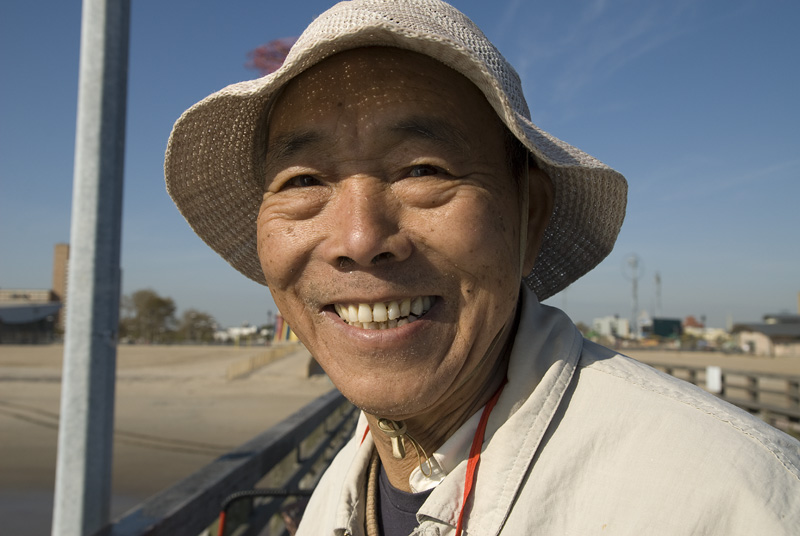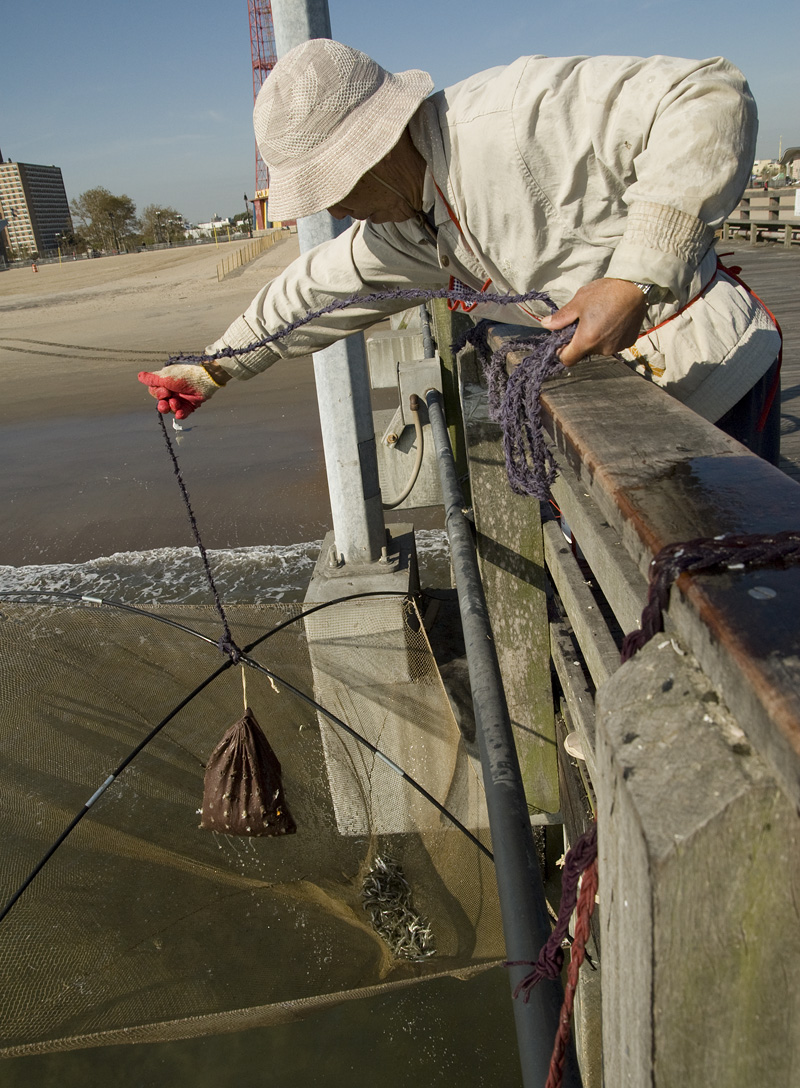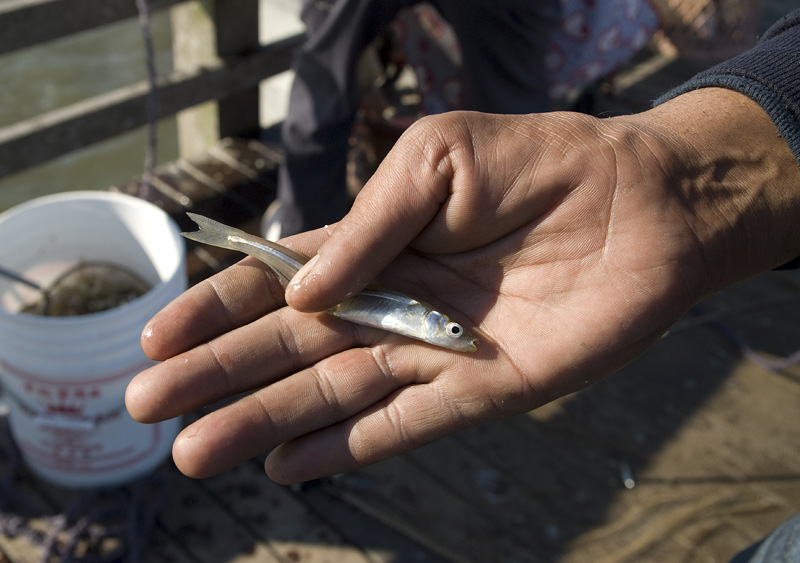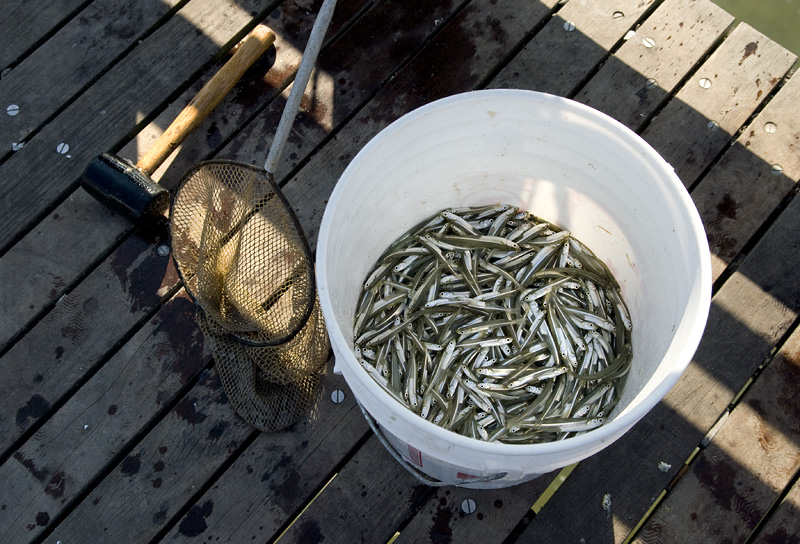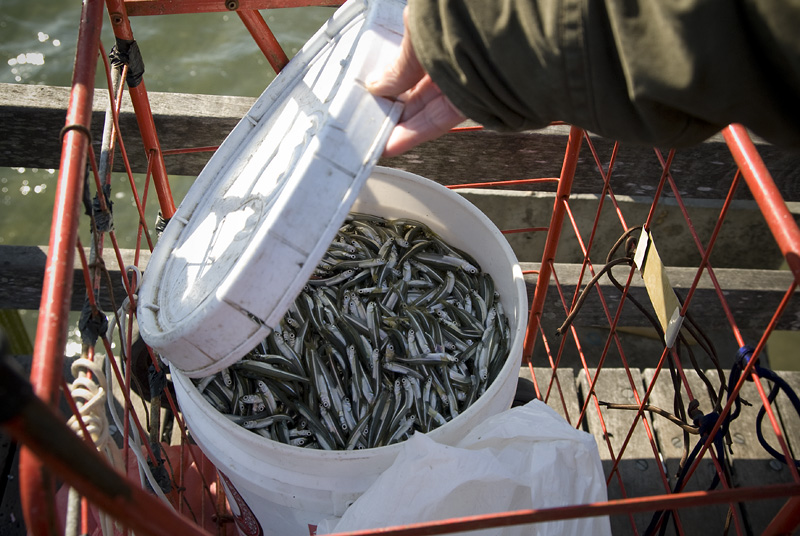 We finally had a day that resembled Fall and not Winter so off on the bike I went - Coney Island bound. It wasn't as quiet as I expected it to be. A few of the boardwalk bars and clam shacks were open and the fishing pier was full. No one was catching anything and they all had a theory... this guy. He had two buckets full of these small fish, speerim or whiting or ???. His english was zero or so he said, the comedic fishing crew on the bench watching him thought otherwise. He motioned with his hands that they were to eat, but that is a lot of teeny tiny fish, I'm assuming he's selling them to a store or restaurant. Which scares me.
Just found this link from 2003
, I'm guessing he knows more English then he's letting on... looking at those pics, Coney hasn't changed much in 6 years.