Signs, signs, everywhere signs....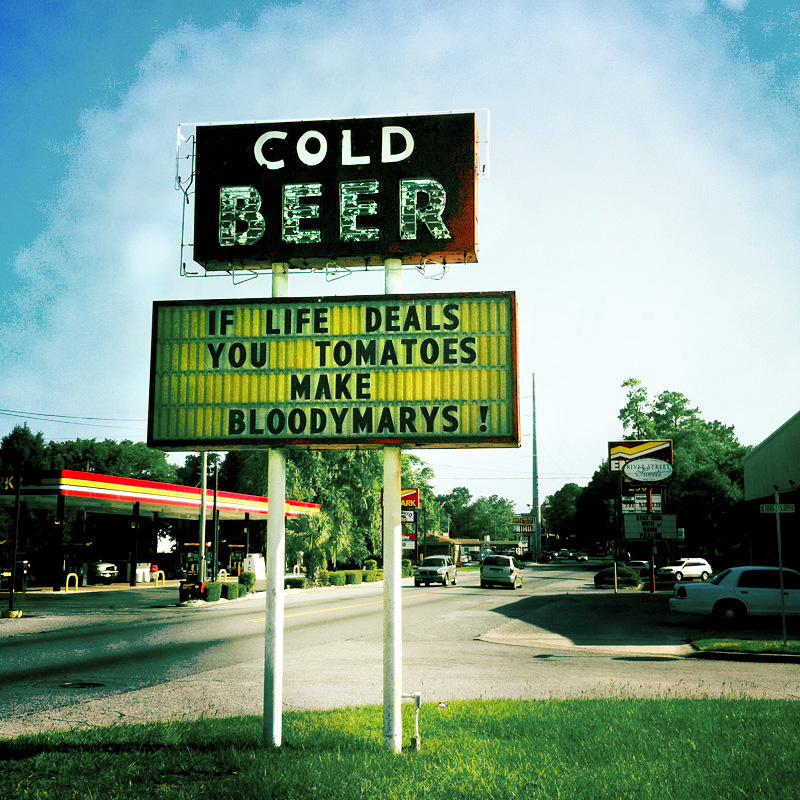 My roadtrip down south was an adventure that I will decipher for months to come, filled with ideas and signage I could not pass up. Obviously BP was on my mind and the independent owners were out to make their point. I've had an issue with the protest of the BP gas stations since this began... the renters of the BP logo aren't the problem, they are just pawns in this game. I've said this before, so let me say it again: protest BP's oil by not buying water bottles. By riding a bike. Walk. Be conscious of what you buy and what you throw away. It's not just what goes in your car, it's our future. sigh...
Back to the signage... I wish I would have stopped for every sign along the road. I must have laughed about the beer sign in Savannah for days, and how often do you see "playboy" and "quality" in the same sentence? Thank you for the smiles.