To be continued...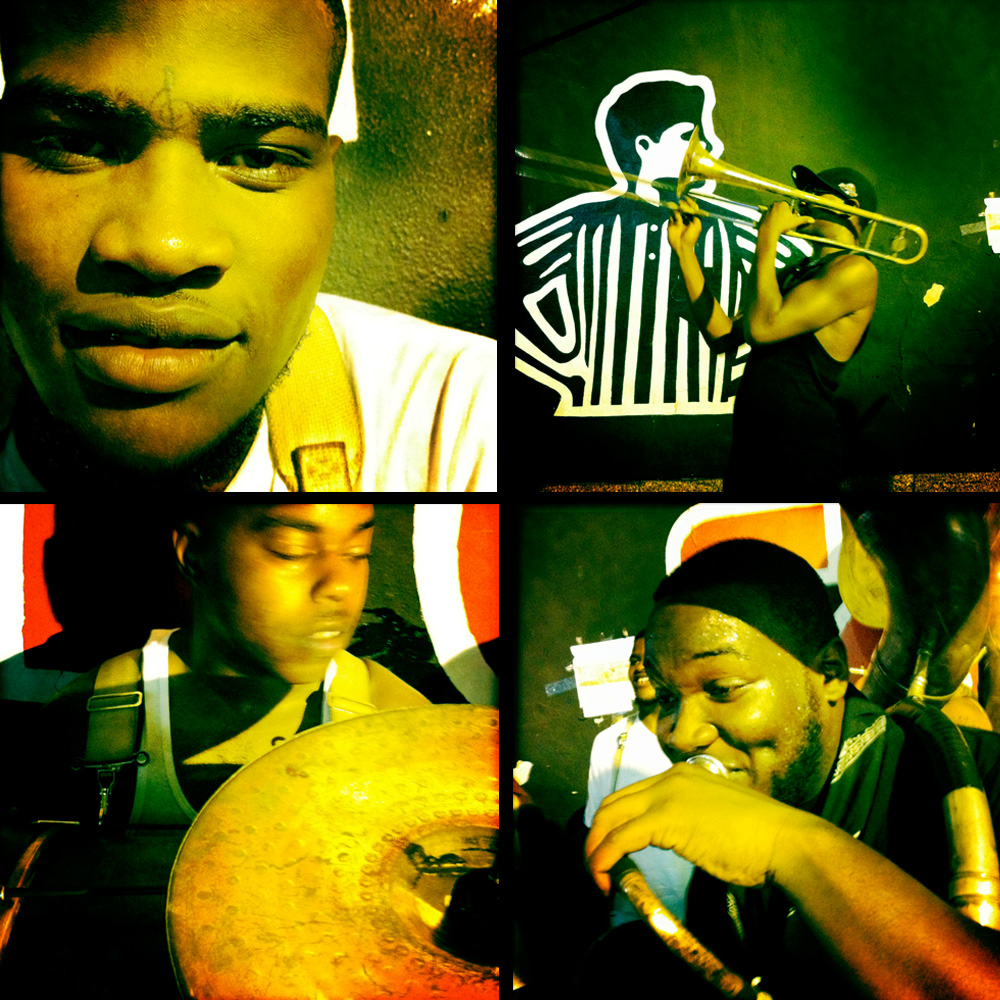 Our first night in New Orleans was quiet, the whole of the south was quiet. I had really hoped for some excitement but was happy to just wander. After a few hours of hmmm, we happened upon the To Be Continued Brass Band and they made my night, if not my trip to New Orleans. Standing on a corner quietly, I noticed the tattoo on his forehead. Next thing I knew it was hours later and I had taken photo after photo with the only camera I had with me, the iphone. I'm pretty sure they thought I was crazy but they appreciated my enthusiasm. The colors may be distorted but the feeling is spot-on. You can
view all of the pics on my flickr
, and
check them out on their site too
. Such fun on the corner of Bourbon and Canal Street.