The Master.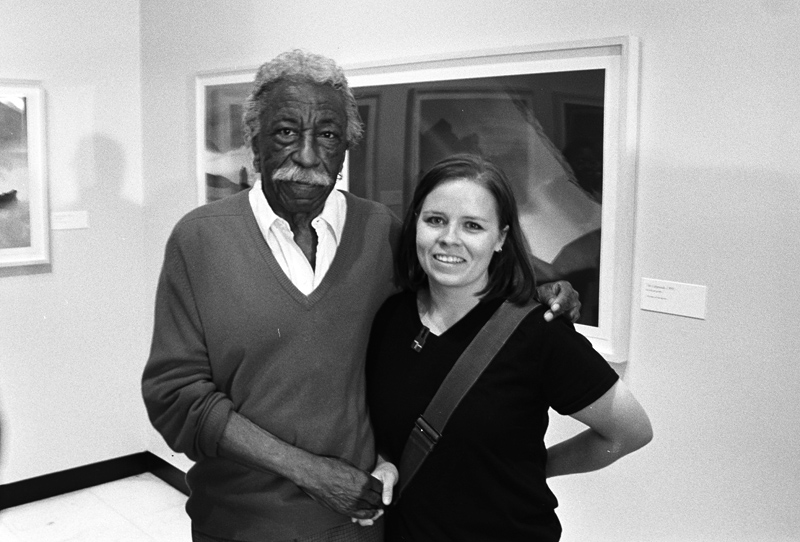 Last night at the
Brooklyn Photo Salon
Gigi brought together yet another amazing group of photographers -
Delphine Fawundu-Buford,
Boniface Mwangi
and
Adger Cowans
as well as a preview of the movie
Through A Lens Darkly
. Boniface came all the way from Kenya to show his images from the 2007 election uprising. They were powerful and heart wrenching, you want to look away at the severed hands but you cannot. He is now showing these images at
Rutgers
and around Kenya in hopes of creating a better world for himself and his family - do spend some time with his work. The last presentation of the night was Adger... his work taken over 60+ years was incredible. There was the fashion work at
Harper's Bazaar
to the movie stills including Peter Fonda in
On Golden Pond
to Tupac in
Juice
and onto his recent work with light, but it was his photos of
Gordon Parks
that left me smiling. I think he was the 3rd person I met in NYC and I was in awe... I walked into the museum and there he was hanging his show. I will never forget it, so fresh in the city and here I was meeting the master. This was New York! Looking back at this chance encounter I believe it helped guide me back into photography, something I hadn't taken seriously in years. Now it's such an integral part of my life I cannot imagine a day without it. His books are the most read on my shelves and 13 years later this photo still hangs on my parents fridge with pride.
Thank you Gigi!