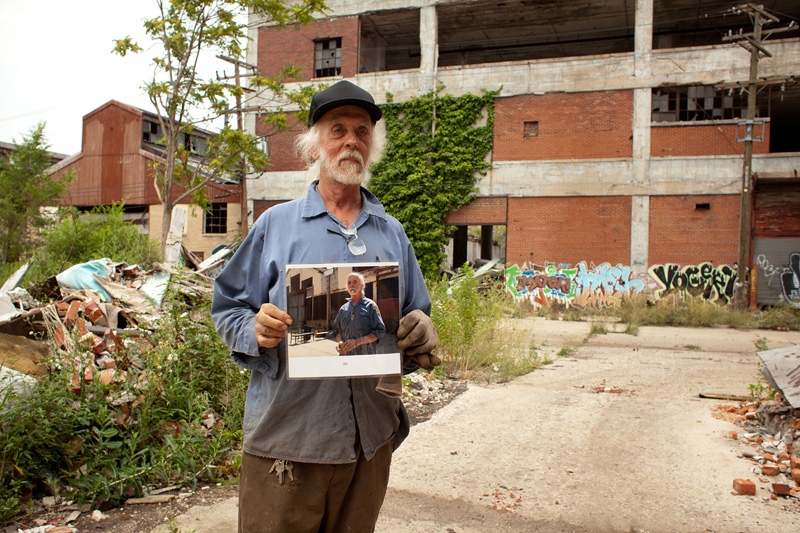 Al - Packard Plant, August 2011
I headed to the plant on a Tuesday afternoon unsure if I would find Al or not, but like a good caretaker he came riding up on his yellow bulldozer as we ducked out of a building - always checking who goes in and out, for his safety and ours. This is Al's home, his project, organizing the mess that has been left behind and friending the folks that come and go with spray cans and cameras. The Packard is not a pretty place but he loves it and has taken it on as his own. I showed him the photograph and he laughed that he still had the same glasses, putting them back in the collar of his shirt like my previous portrait from 2009. We talked a bit about his ministry, the movies he shows at the plant, and the recent collapses inside. He's truly a good spirit, if you find yourself in the Packard, stop by and say hello!
You can find what is happening at the plant here:
mycampage.com/packardproject
Here are a few links from Detroit Blogger John on Al:
Plant Culture
Desolation Angel
Full Circle Detroit 2011 is coming together, the site will be finished soon.
http://www.fullcircledetroit.com
- check it for updates this week!