Yesterday.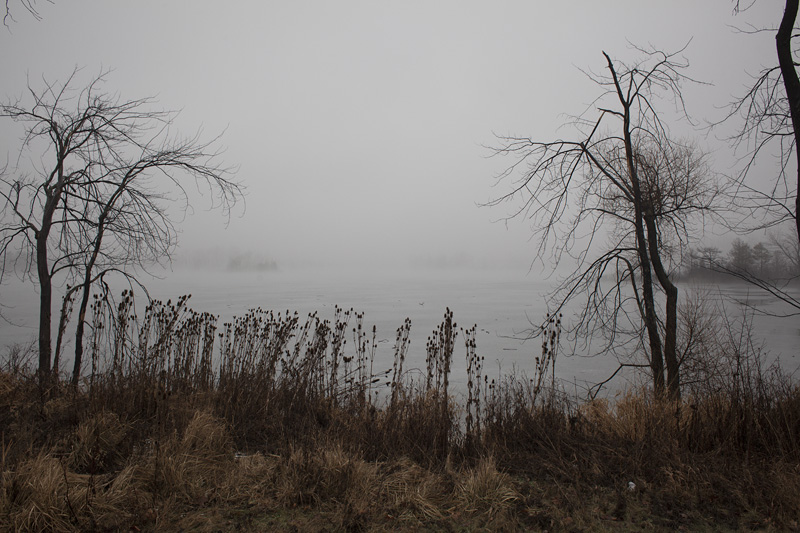 Saying good-bye to someone is never easy but being surrounded by so many that loved, admired and really knew my father certainly makes it easier. Family and friends from school, work, our neighbors who are just as much family as friends, and every corner he found a spot to relax, everyone came to say good-bye. It was incredible. He was so loved. We joked, "Did Dad have any enemies...?" but really we were serious. There wasn't one. He treated everyone the same, with respect. We can all learn from this.
So this is where Dad will be, overlooking the lake, watching the birds which he would have loved. When we arrived there were 3 deer standing in the fog, they didn't even move as the cars passed. Calm like we tried to be. It's not going to be easy, but he was so sick and even though Dad never once complained, we know he's in a better place. His sense of humor never failed as he helped us through this last 6 months with a smile. We did this together. We'll continue on together. Life.
Give a smile to someone today and turn your face to the sun and enjoy the warmth. It was Dad's way.