Art is Everything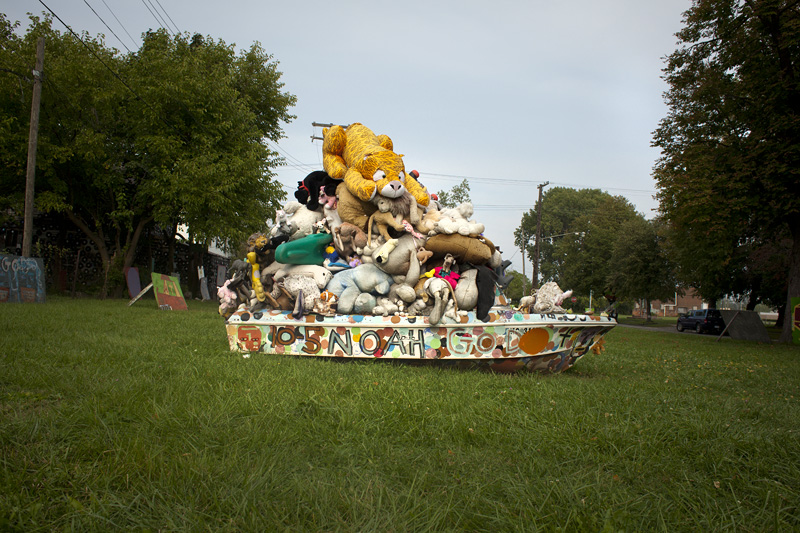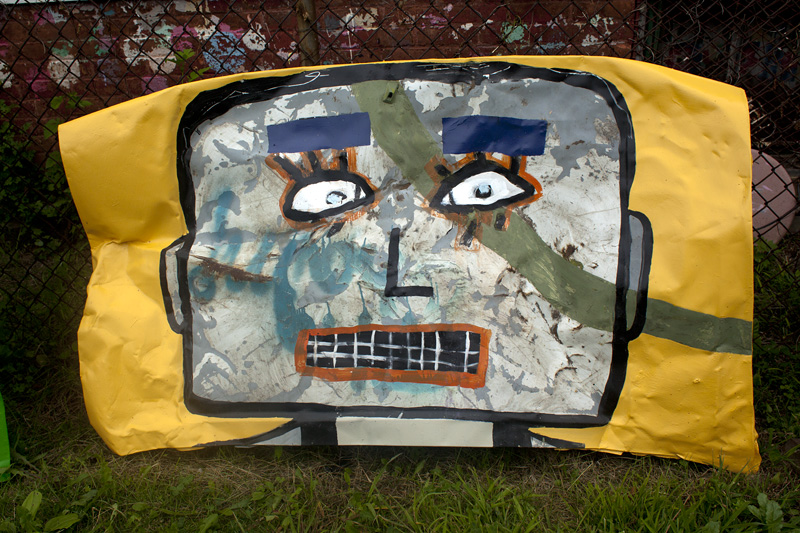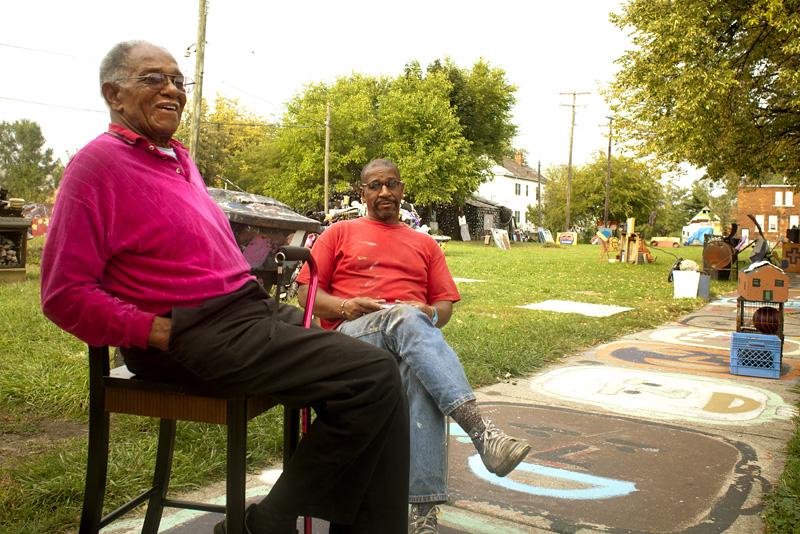 The poet Mr. D and Tyree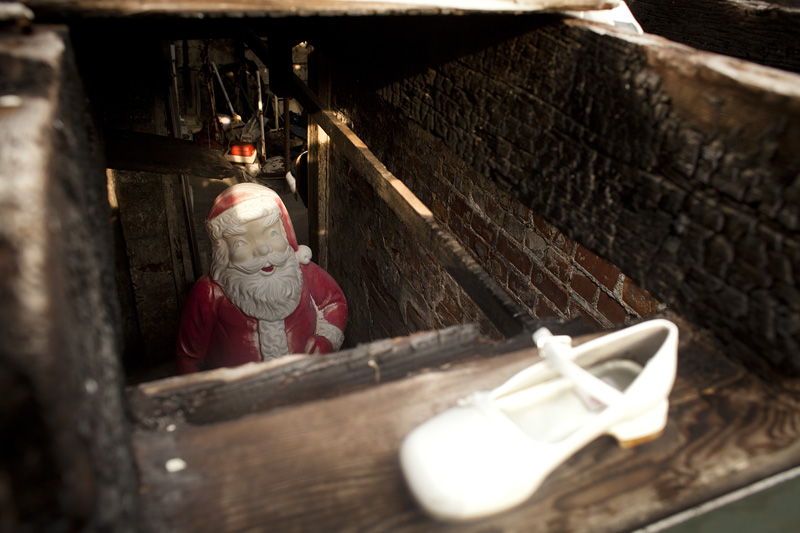 Santa on the downlow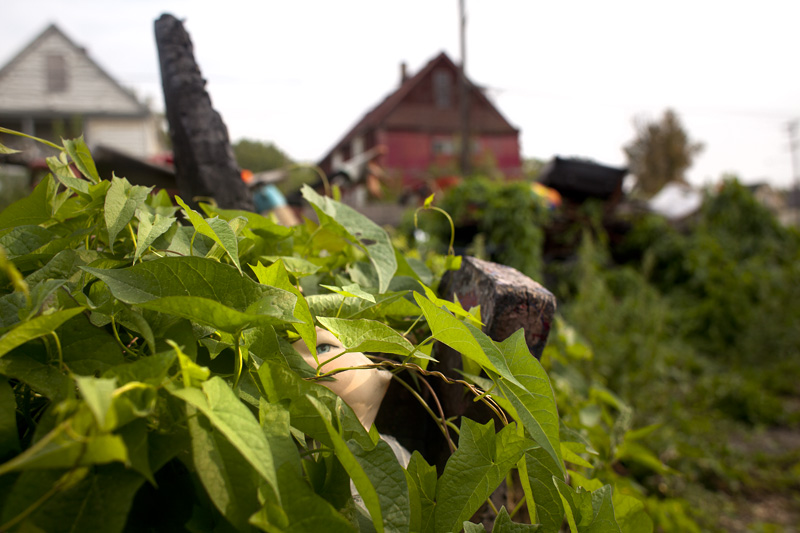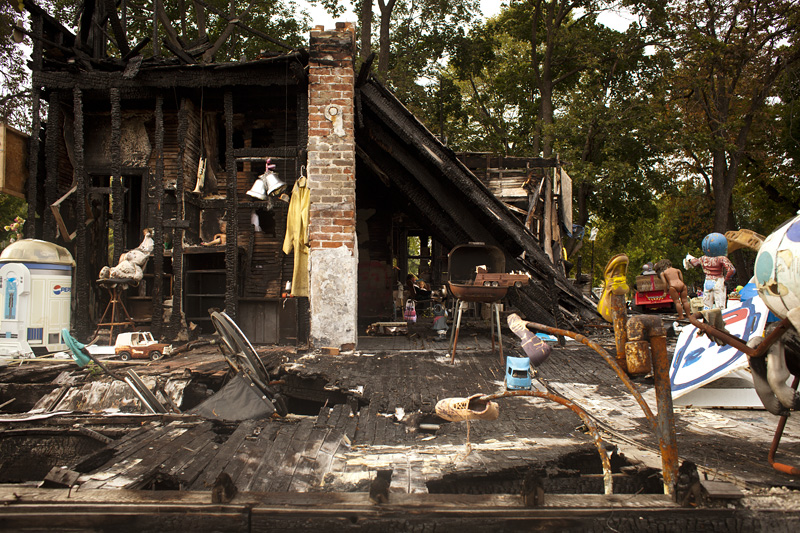 The OJ House, after the fire new art emerges.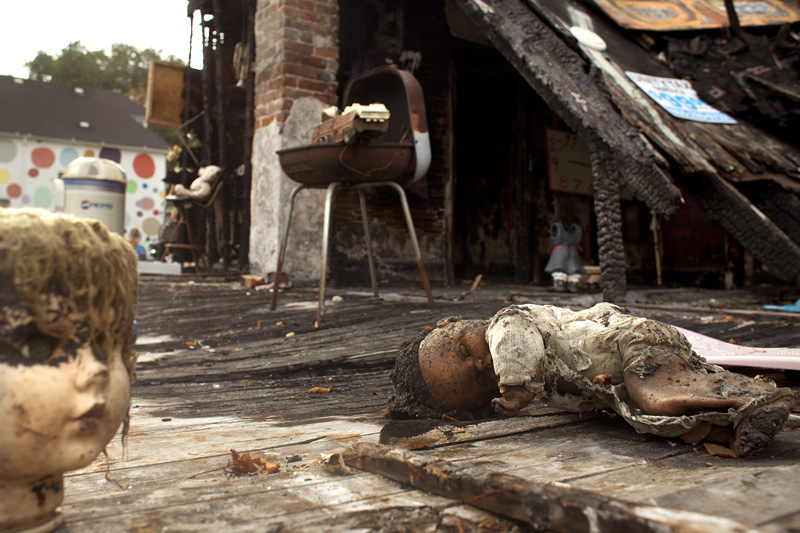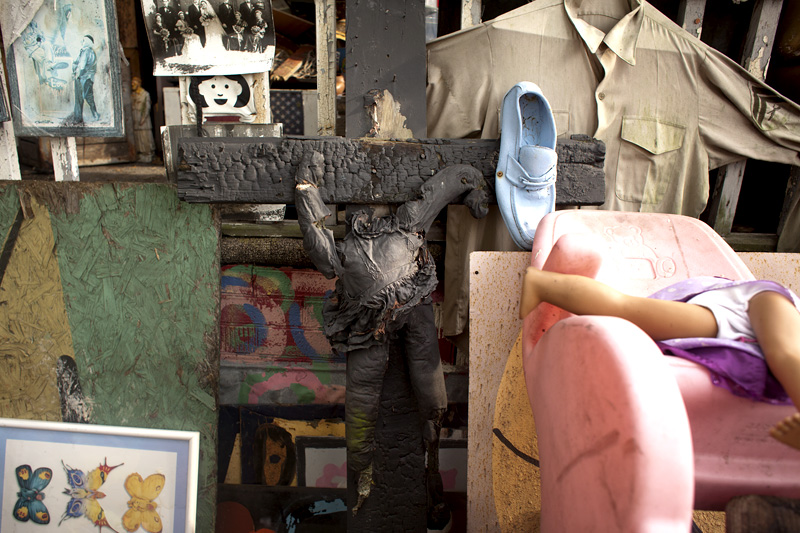 I love the juxtaposition of flailing limbs with the crosses of wood, shirts and butterflies.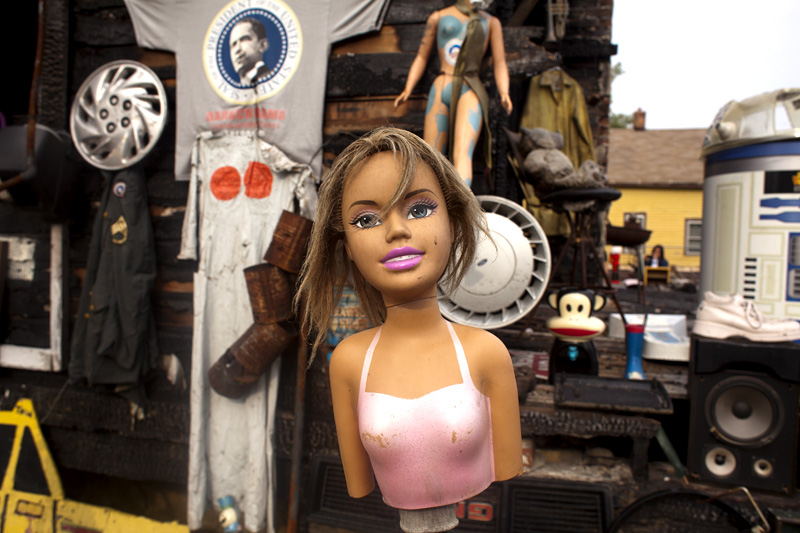 Taking a break from Mom time I headed downtown to check out the Heidelberg. I hadn't been since the OJ fire and was pleasantly surprised to not only see so many folks about but new work. It was also wonderful to finally meet Tyree who was having a nice chat with Mr. D. I think I've gone down to the Heidelberg since the early 90s and love watching the changes. Even Mom, with her current memory issues, remembered the days when we'd go down and be the only ones around. If another car came by they drove slowly, windows up, doors locked. I often told people they'd enjoy it more if they stopped and looked around but they said they were just looking. Well... duh. So here we are, he's made it through Coleman Young's bulldozers, vandals and arsonists... who as he says, have done nothing but give him a new canvas to work with. Tyree does not fear change!
And after all these years he is FINALLY having a show in NYC! So if you are around, it will be at the Cue Foundation in October -
here's the link
Yes!