Don't Shoot.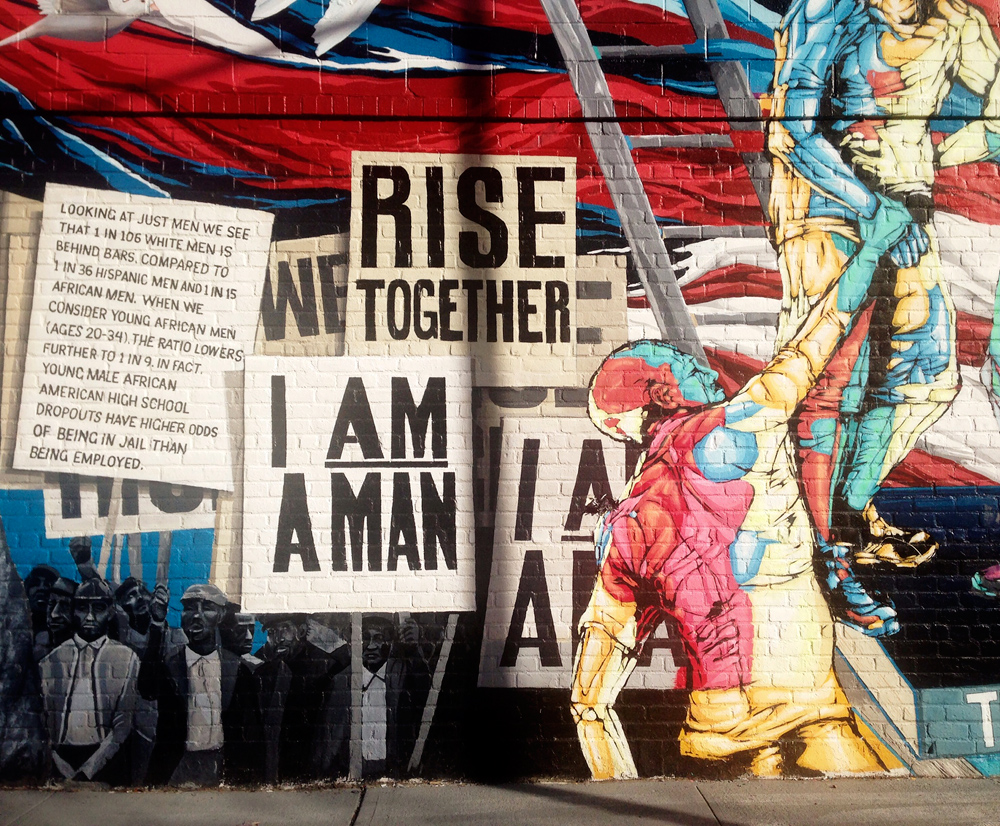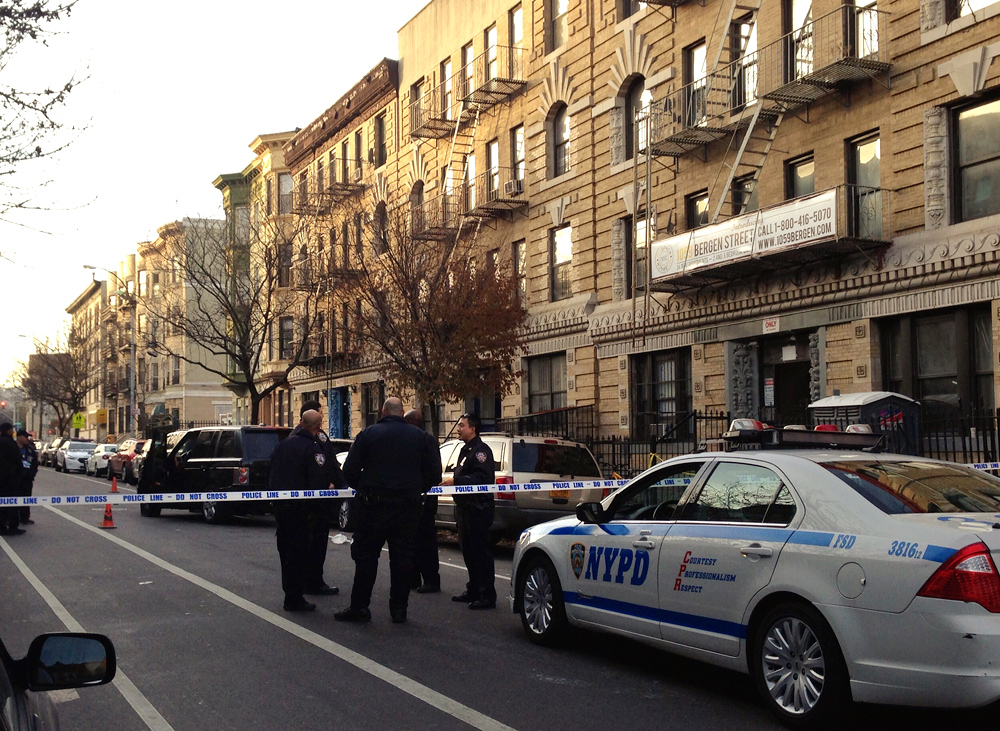 It was a beautiful day, possibly one of the last for a long time, so I jumped on my bike for a ride. My destination unplanned but while riding I couldn't stop thinking about the recent shooting death of Akai Gurley in the Louis H. Pink Houses, so I rode there. There didn't seem to be much going on but there were a lot of cops... mostly in unmarked cars, two on every corner. I rode around a bit looking for a memorial but I missed it if there was one. I had to look at the articles in the paper to make sure I was in the right place. A group of men were standing nearby so I asked them, "Yes, but that's the other side. The protests were yesterday, pretty quiet today." Yes it was.
Instead of photographing I listened. I got the sense they didn't want a Ferguson style uprising, that hopefully this really was an accident... and that something is done so it won't happen again. We talked about the differences between my life and theirs. Their fear of not making it home daily. How the police & city have changed their community, not in good ways. One of the men, I'll call him "S", has lived in the Pink Houses all his life. I asked when it all changed... He figures in the 70s but serious change came in the 80s. My instinct was crack but it's more than that, it's when the police left the beat and arrived in cars. Interactions changed. No longer were the police a part of the community but looking in, through glass. Talk also turned to management of their home, the "projects": some of the first things to go were the sign-in books in the lobby, removal of the radiators in the hallways, then the tenant patrols... controlled - but out of control. It's changed little by little and it keeps getting worse.
Now the shooting of Akai out of fear. Stereotypes breed fear. Who has instilled this and why isn't it getting better? It's important for us all to talk, to break down barriers and live together... To live and not have to fear dying daily just to get home. While were were standing there, doors that haven't locked in years were being fixed, like the lightbulb in the dark stairwell that miraculously was repaired the day after the shooting, none of this would be happening if all eyes weren't on them right now.
On my ride home Channel 2 was setup in front of a different set of projects filming near a police station. Did something else happen or did they have the wrong place? Then on Bergen, closer to home, a drive by shooting, police everywhere. Still no word on Ferguson but in Cleveland yesterday a cop shot and killed a 12-year old boy who was playing with a fake gun. Who taught this child to react like Tony Montana? I wish the whole world could take a day off... Start over. Breathe. Live.
Big thanks to my new friends in the Pink today for talking, listening and sharing knowledge. See you again! - G