Good Friday.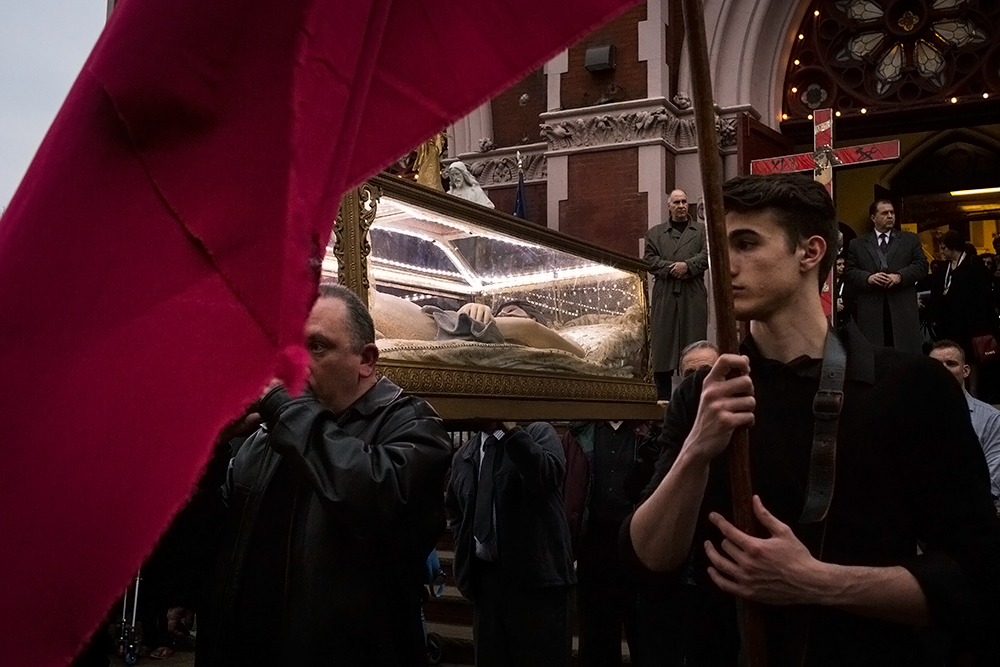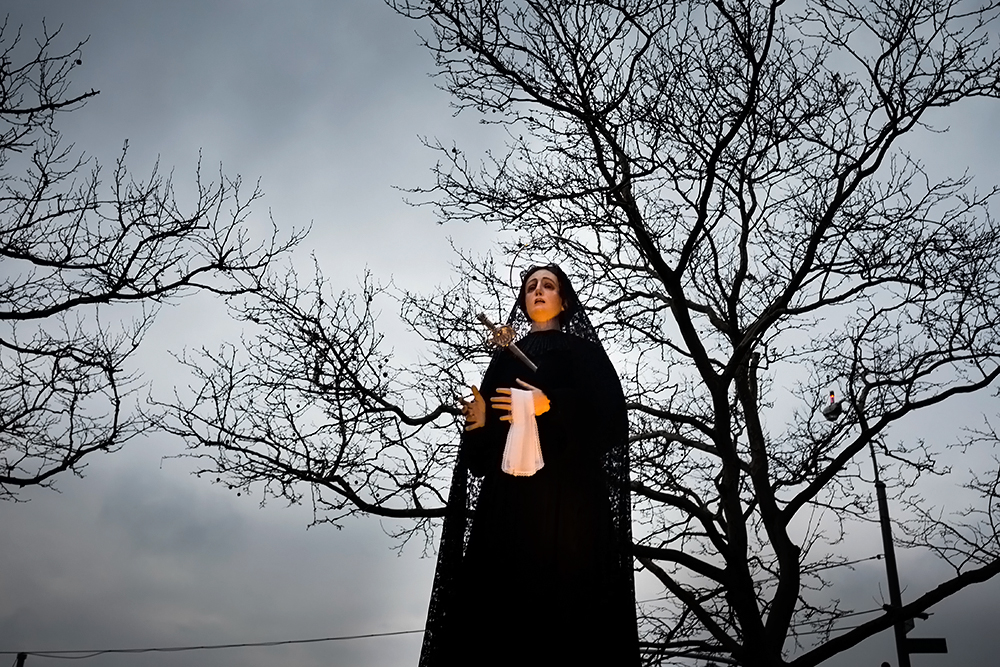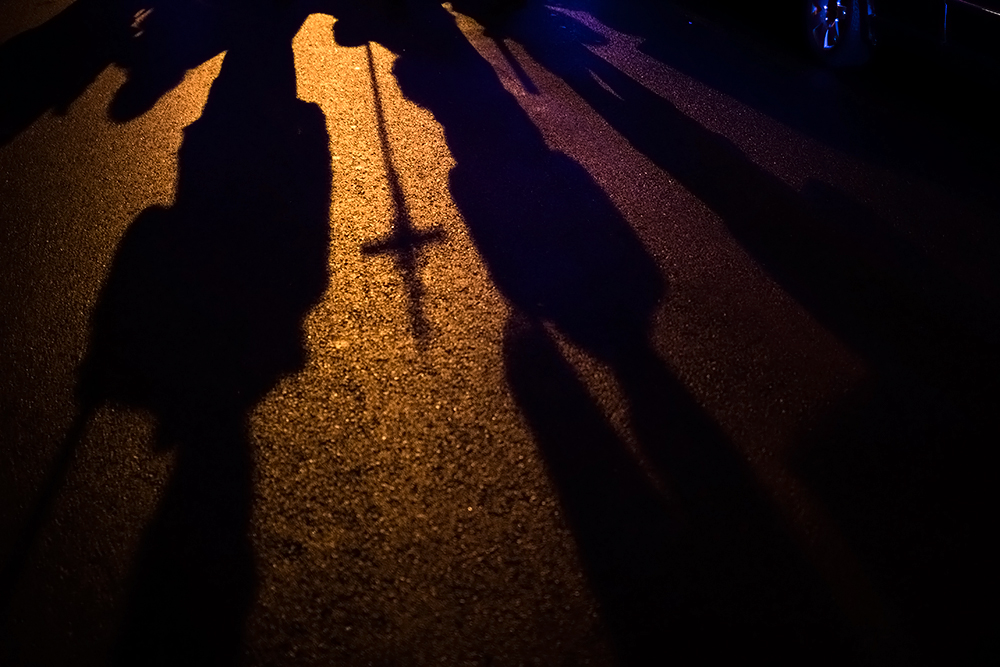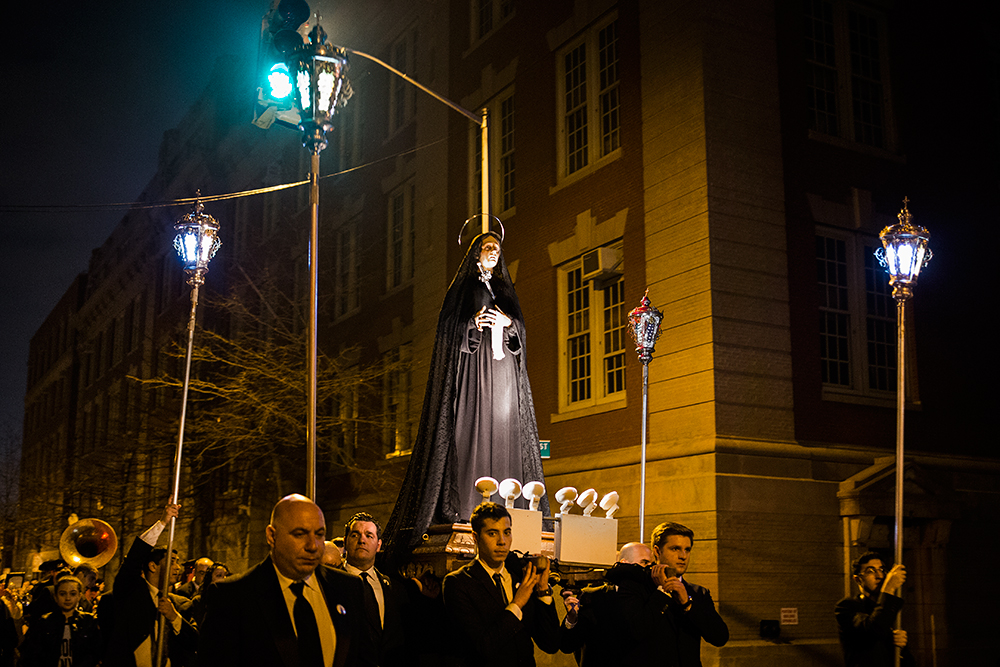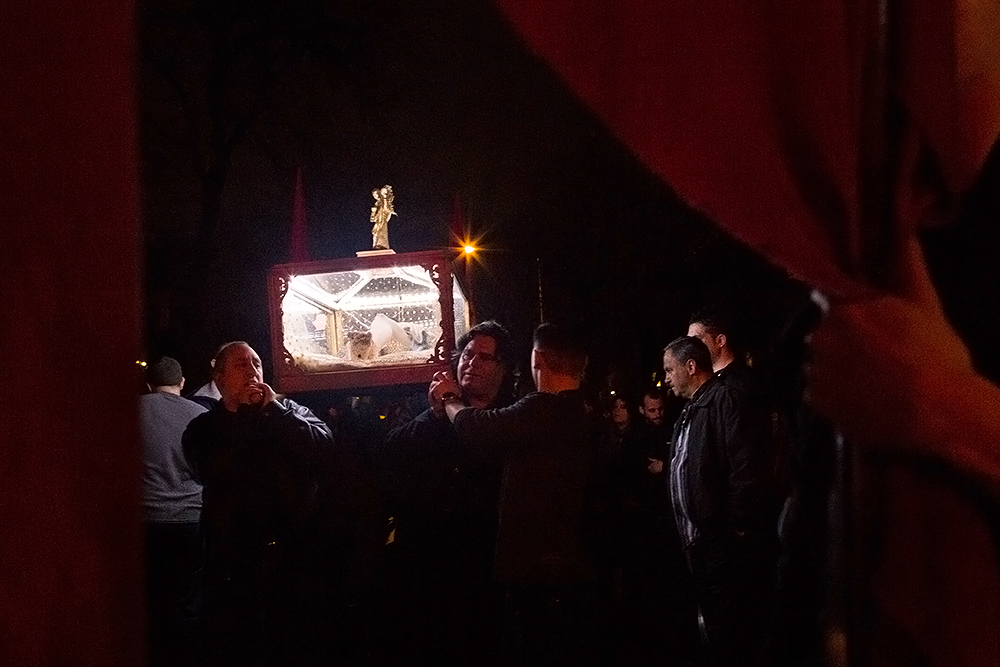 Some traditions in Brooklyn still hold strong but when the church needs to post the following you know it's becoming harder and harder to maintain,
"It is the hope of all participants that new-comers to Carroll Gardens, view traditions such as the Good Friday Procession, with respect and reverence."
For over 125 years Sacred Hearts St. Stephens has held a procession on Good Friday, and for the last 60 years, carried these religious statues through the narrow streets of Carroll Gardens. Most drove in from other neighborhoods as CG isn't the Italian enclave it once was. Sal's is gone, and he has since passed... Butchers are dwindling as juice bars are opening, Churches are now condos and even the Gowanus is getting cleaned up. Some sold as the prices went up, others left as the newcomers arrived, but everyone still returns to their church. This was my first time at this procession - between the statues women dressed in all black carry a single candle and sing songs of mourning, followed by an Italian funeral band. It's quite haunting yet beautiful.