I've always noticed all the memorials that pop-up around the city, only recently have I photographed them. I'm surprised at how long some of them have been tended to.
---
Jesse Tompkins
- 08/05/2008, who was just jogging peacefully down the street when he was hit by a car on Myrtle Ave.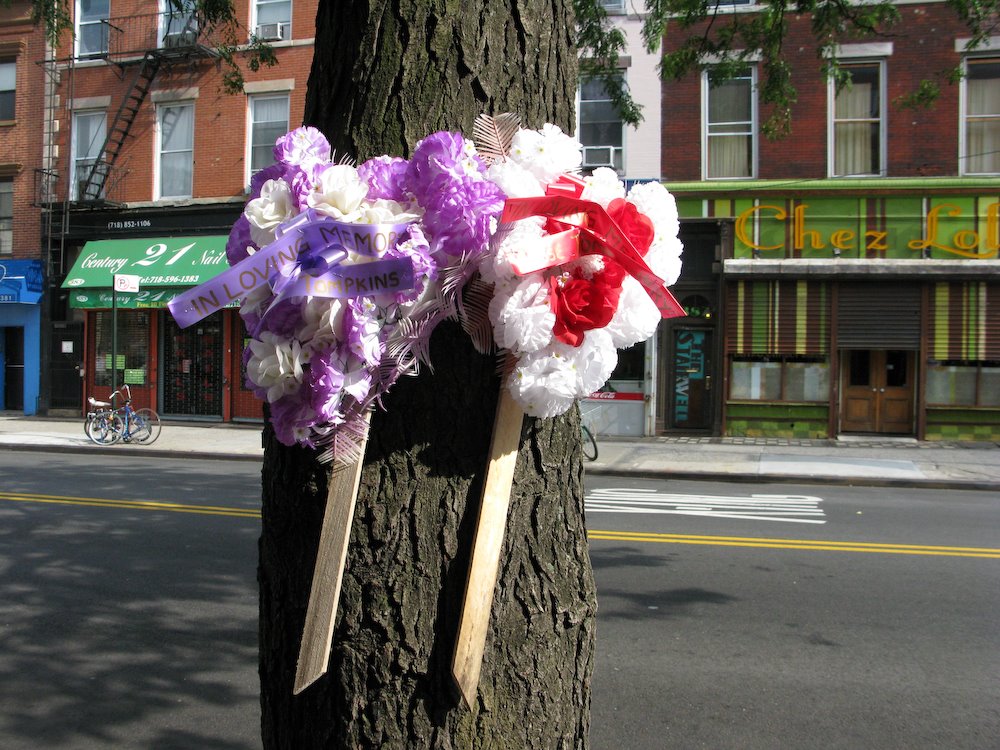 08/04/2008 - I've heard rumors about what happened at this corner last week, but I do not know more then his family misses him. There were a lot of tears and music, when they were done they took the memorial with them.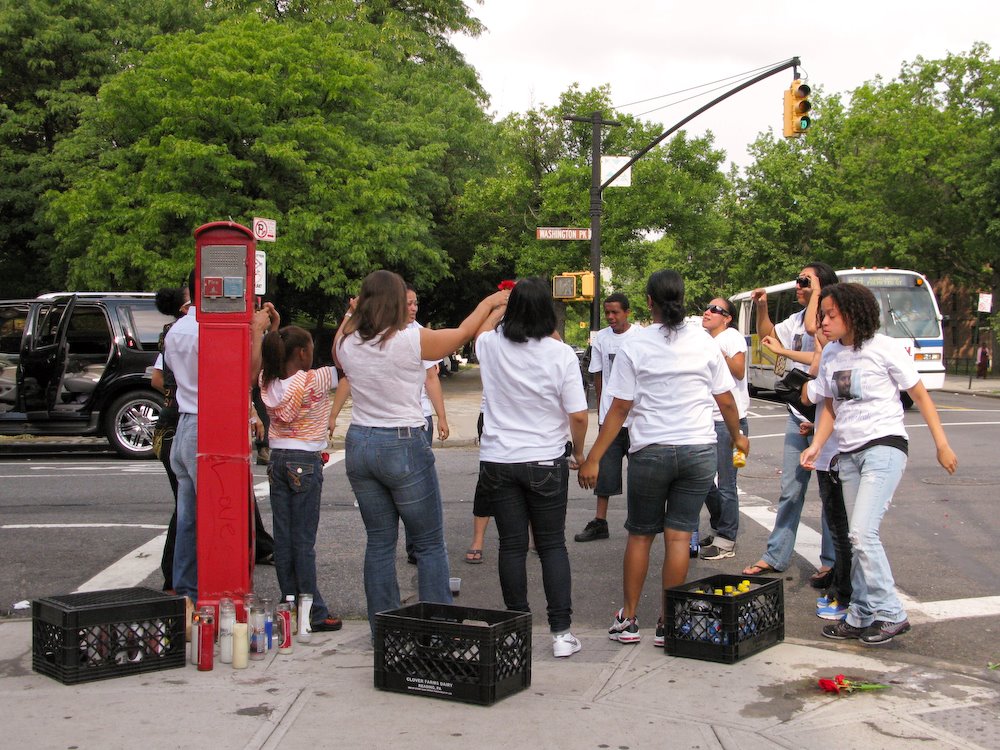 Markita Weaver
- 03/09/2005 she was hit by a sanitation truck while playing in a snow bank...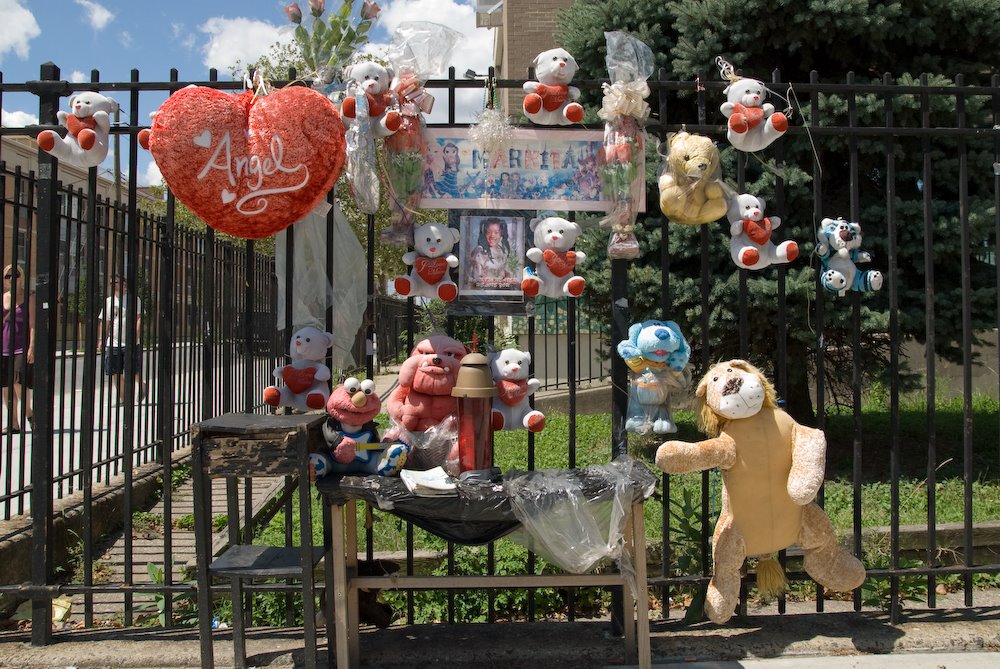 10/04/2006 - Red Hook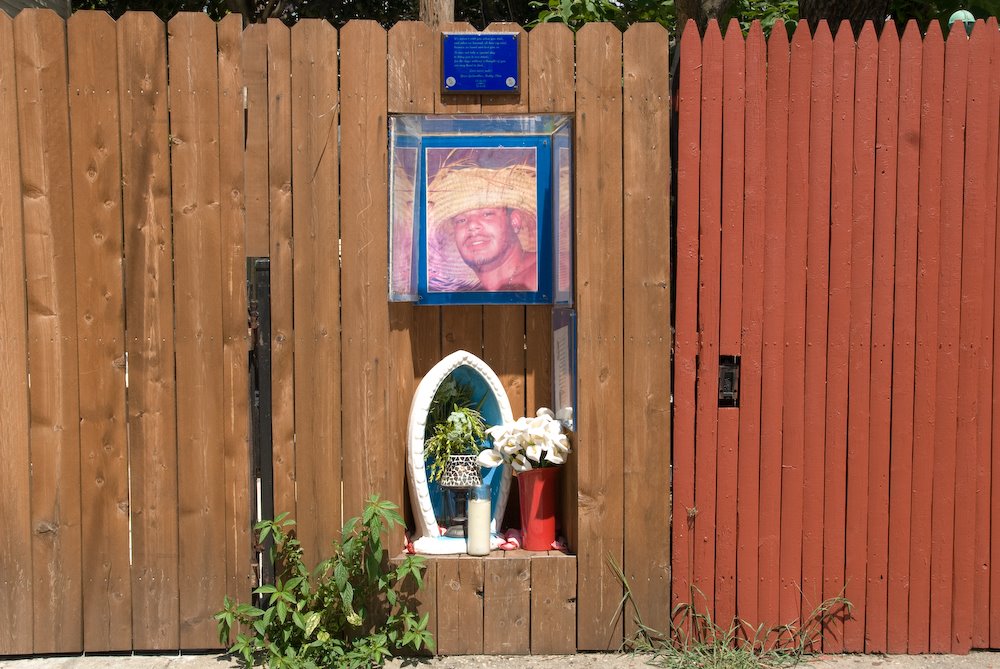 This was also in Red Hook, not sure if it was a memorial or just recycling...