The demo begins.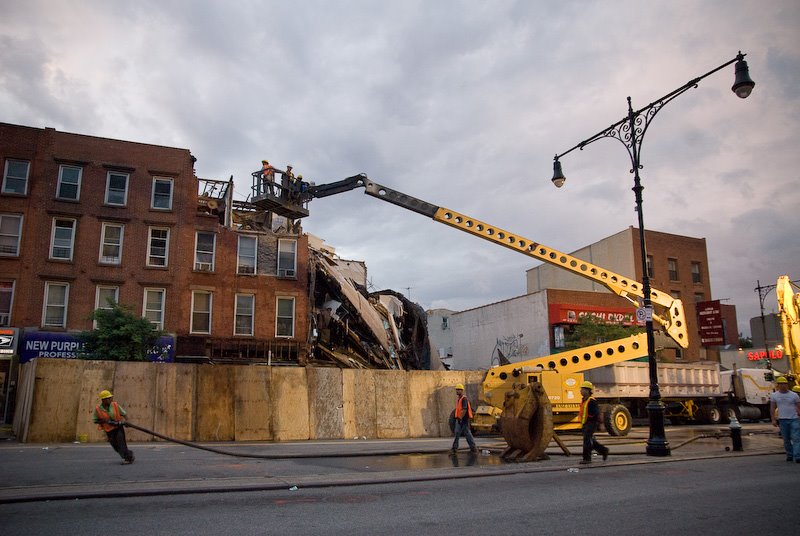 As everyone knows by now... the tenants in 493 and 491 have not only lost their home but all of their personal possessions. Here are some of the links to the tenants that are going to need some help. Help out if you can folks. You'd wish they did if it was you!
Donations for Andrew Schneider
Donations for Anh Nguyen and Andrew Schneider
Donations for Jess Banning
Donations for other tenants via Letitia James - Team Tish blog.
Here's the link to the pics from yesterday.
what a mess.