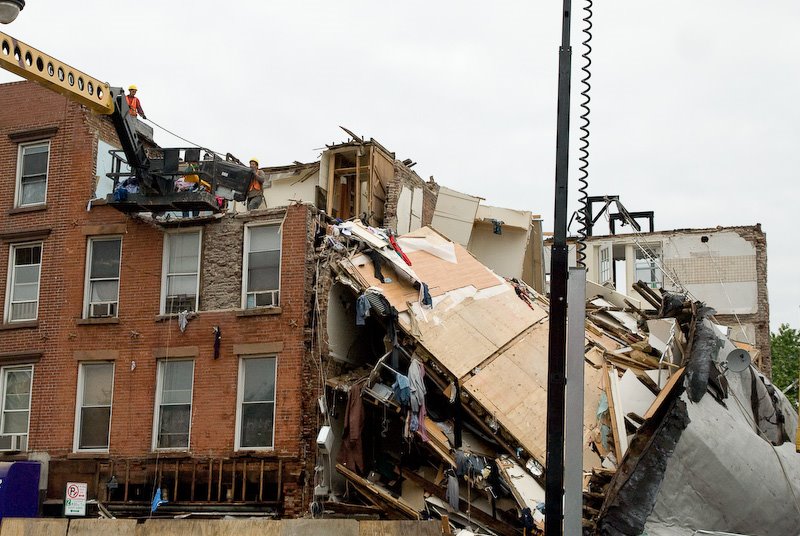 Someone finally came to their senses and told the demo crews to save what they can. Yesterday I watched as they exposed the wall, desk with computer + TV just sitting there untouched. Crew grab it, shoved it. Destroyed. All those files... that would kill me. Reminder to self, back up off-site as well! But today when I ran down there, they were grabbing some clothes, toys, and of course this huge plasma TV. Given they don't want to be dropping that one to the ground, how do we dispose of these tvs anyways?
here are the links for donations again,
if you know more, email them to me and I will link them.
The latest info on the LOCAL
Donations for Andrew Schneider
Donations for Anh Nguyen and Andrew Schneider
Donations for Jess Banning
Donations for other tenants via Letitia James - Team Tish blog.