Feast of Mt. Carmel, O'Giglio e Paradiso 2010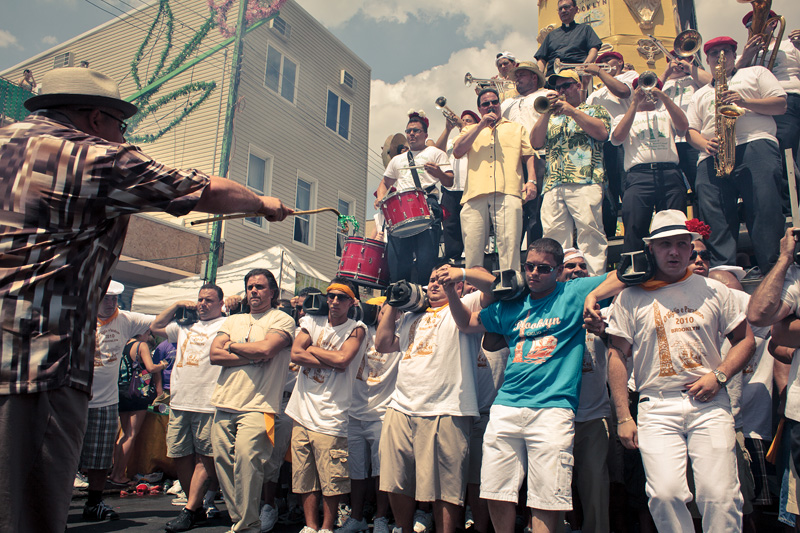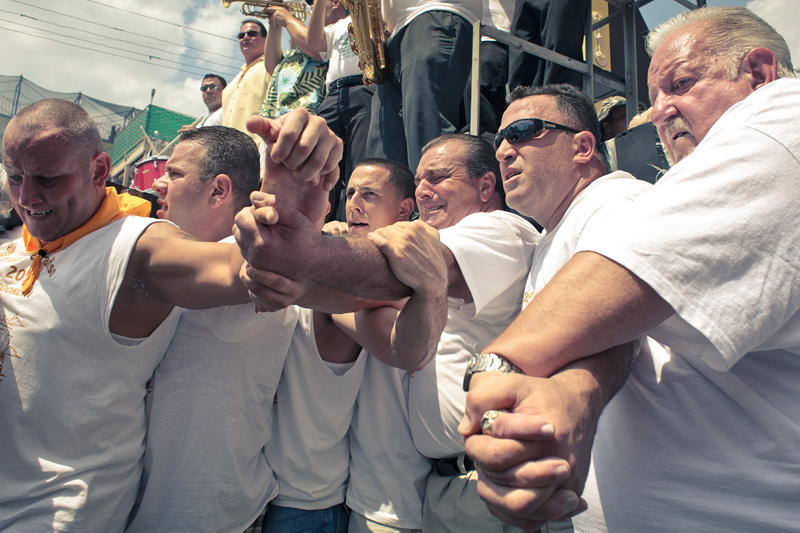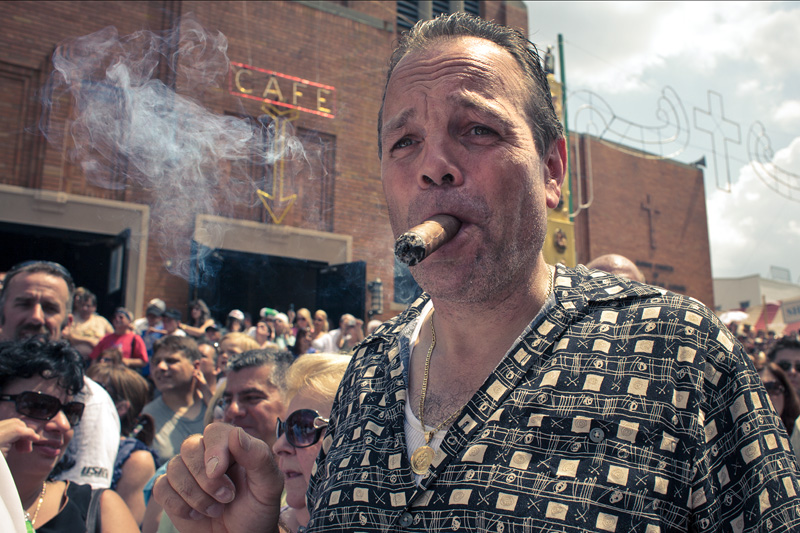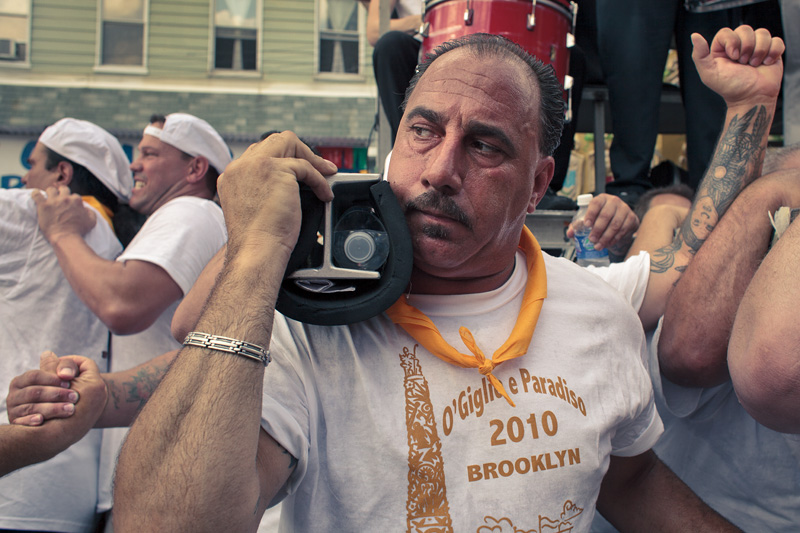 100+men lifting a 4-ton platform with the 60ft statue, 15 musicians and a few others aboard, march through the neighborhood. one Capo at a time directing the lifters and the music - meeting up with the boat coming from the other side. A small part of Williamsburg that seems like old times. Yesterday was hot. Very hot... and crowded, worse then I remember. Very hard to photograph with so many folks pushing and shoving, stepping on toes - at one point I lost my shoe - barefoot on the streets of Williamsburg, ugh. There was one icon missing this year,
Sal (Sarge) Mirando
- who passed away last November. With so many familiar faces over the years it was strange not to see him on the platform. Lot's of dedications to Sal by all.
Click here for last year's images
or here for more of
this year's images on Flickr.
The history of the festival.