then light the fire.
It was too early to go home, but too late be so far, so I rode. Through the quiet of Queens into the life of Willyb, passing party after party I'm sure I should know about but kept riding until I passed a party I couldn't pass up. Just off of Kent Avenue on the south side of Willyb there was a party of another sort getting started, Lag Ba'ome - a bonfire celebrating the life and death of Rabbi Shimon Bar Yohai. After a few pushes and shoves from the women, I eventually stood my ground and managed to capture the celebration. A bonfire built of pallets in the road only ending when the FDNY arrived to extinguish the flames.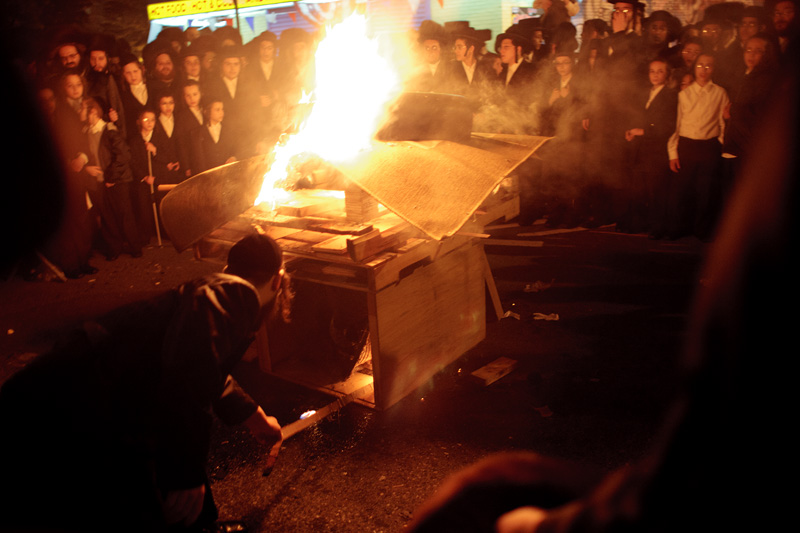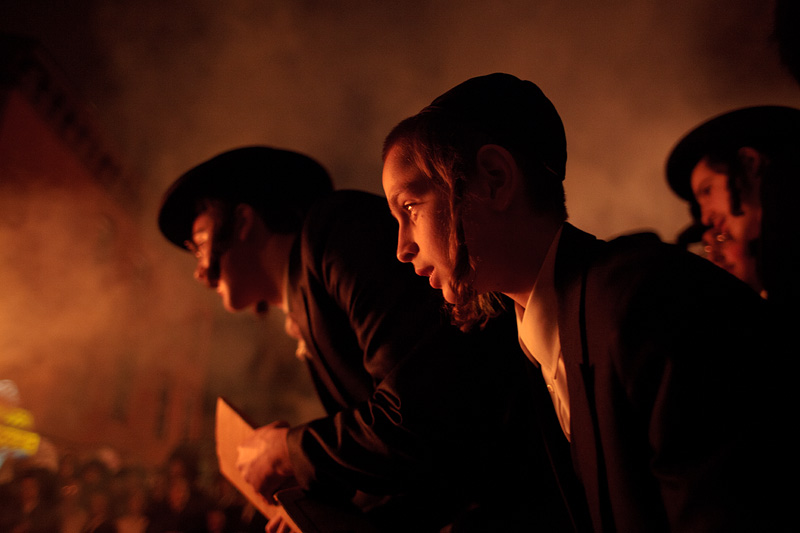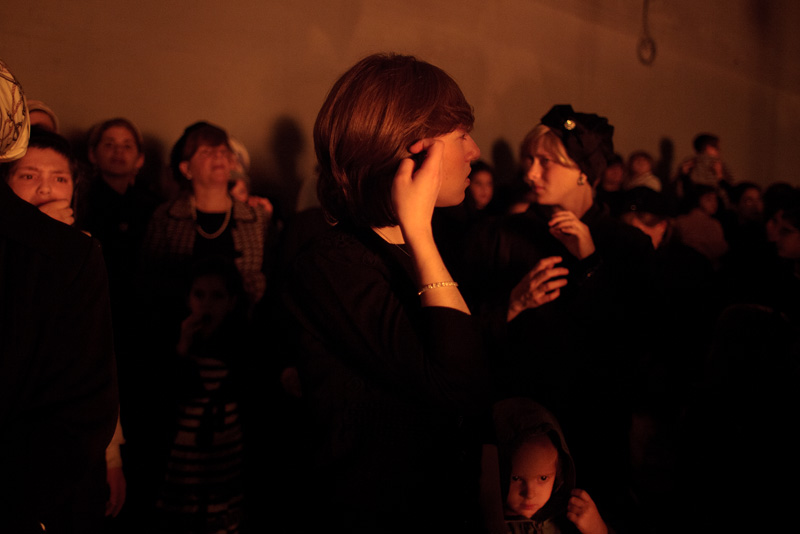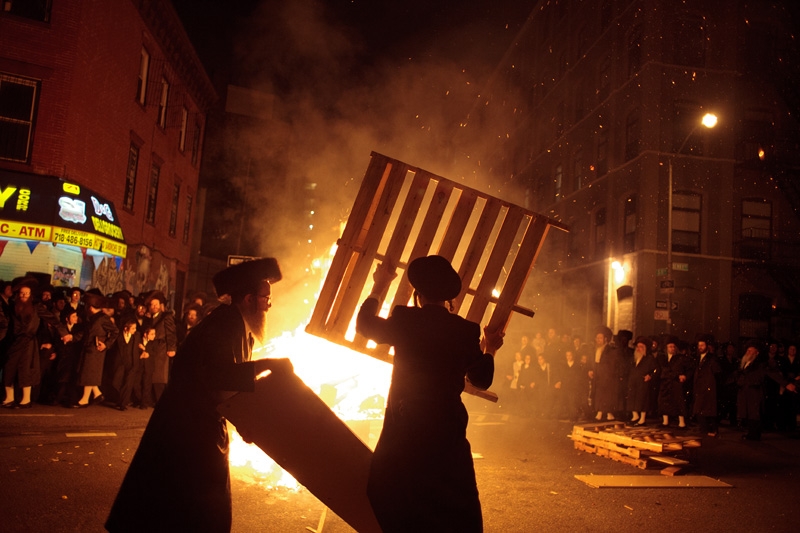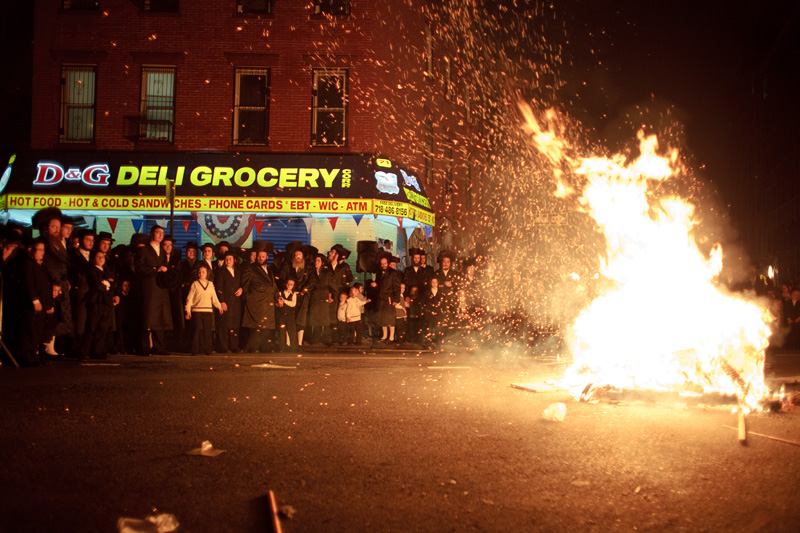 even more on flickr, of course.