attraction.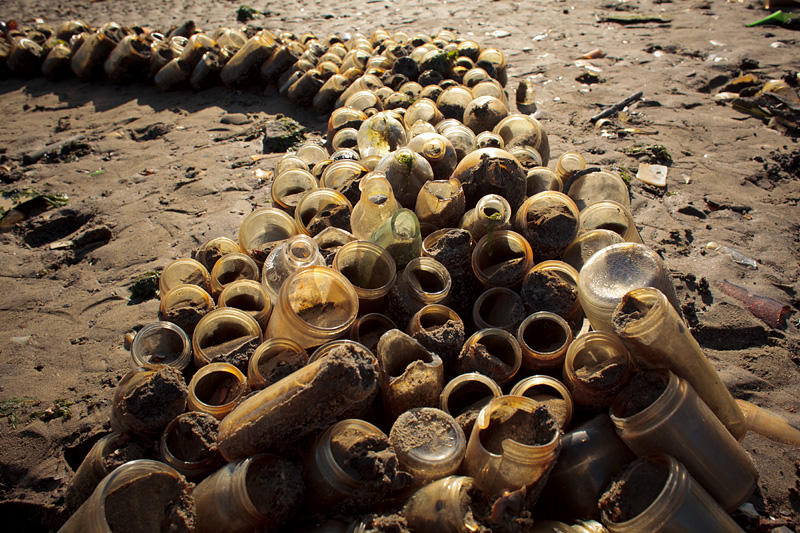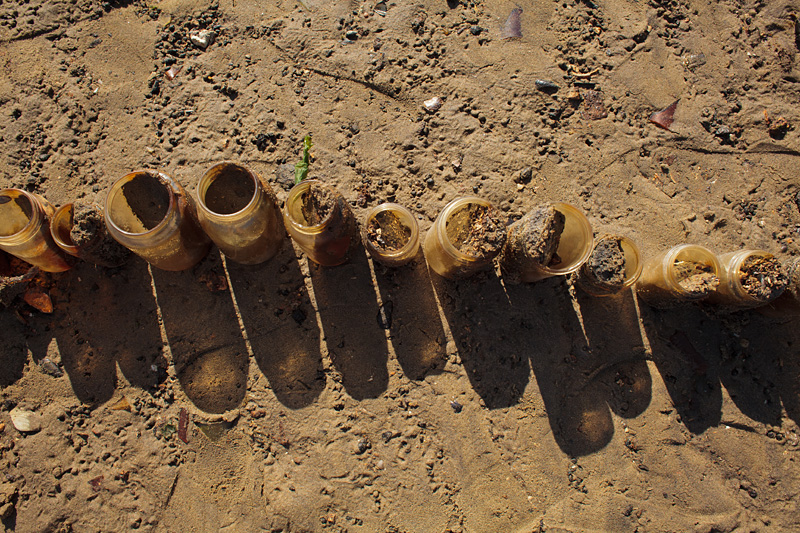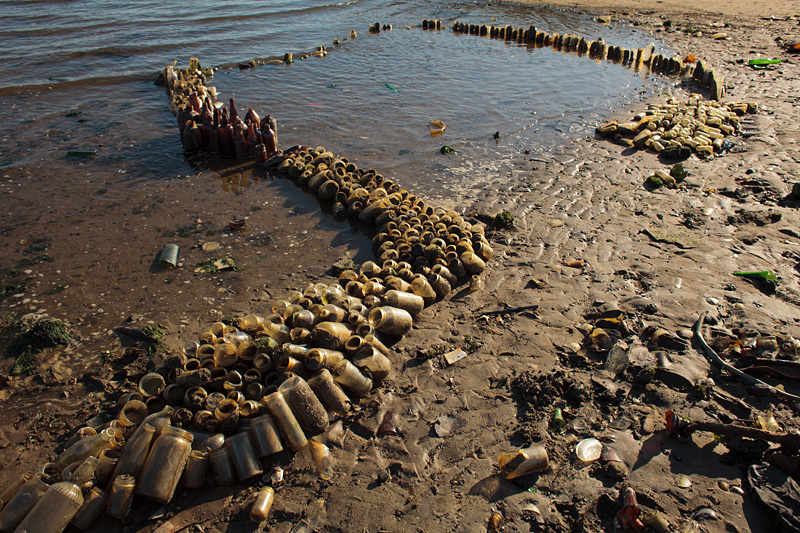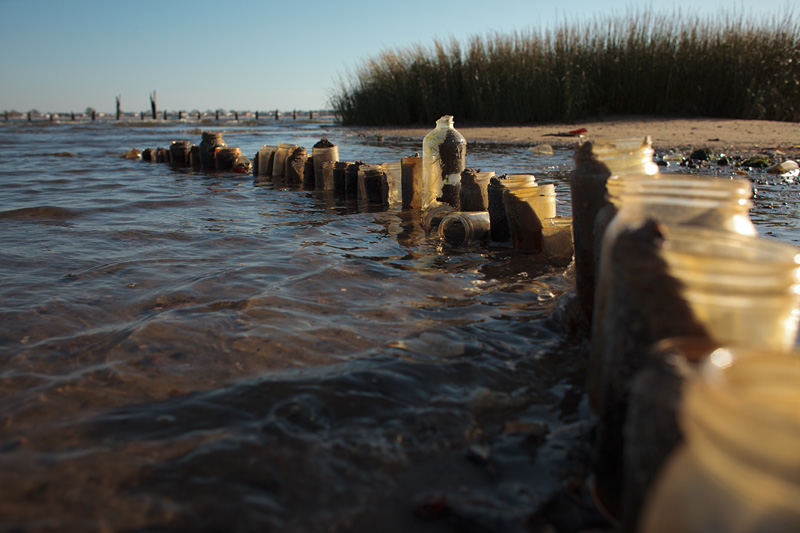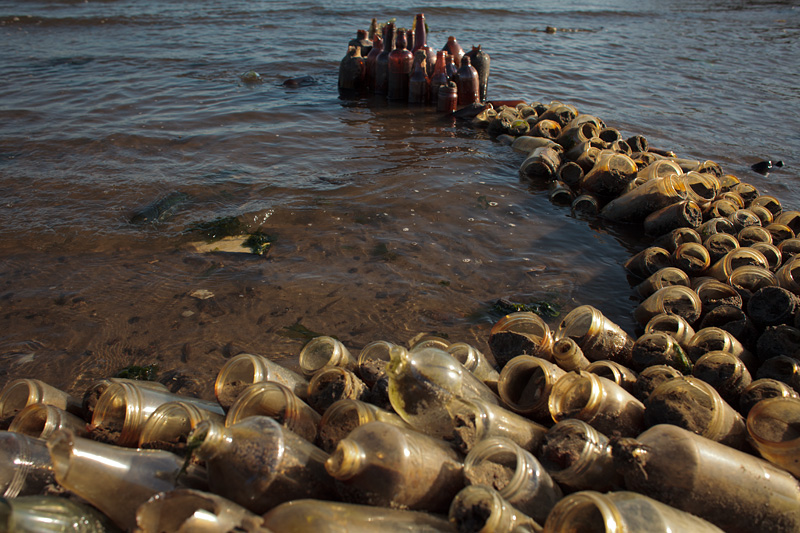 Found - 1 pile of jars among a shoreline of glass. I gathered and added many more until the tide came in and returned them to the sea. A few asked questions but most attracted to Bottle Beach left me alone to gather and place as the afternoon passed. One guy did ask if I was cleaning the beach, wouldn't that be nice, but I think that job is far from a one woman job.
Meditation of placement under a gorgeous fall sun.
By the water, waiting for the water.
Moving pieces. Moving thoughts...
what is your attraction to trash?