It's always hard to say goodbye.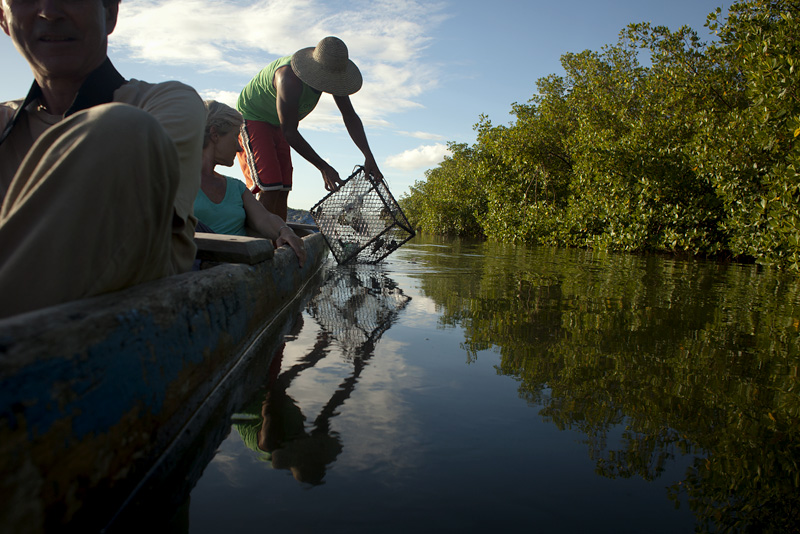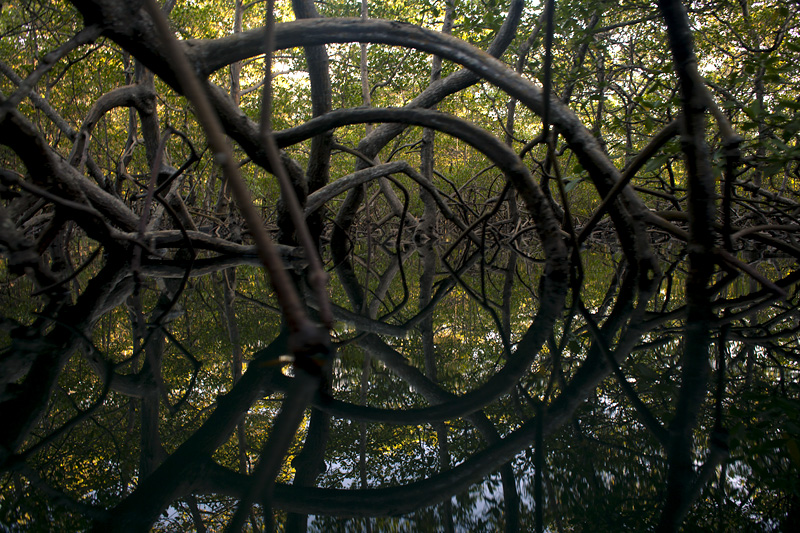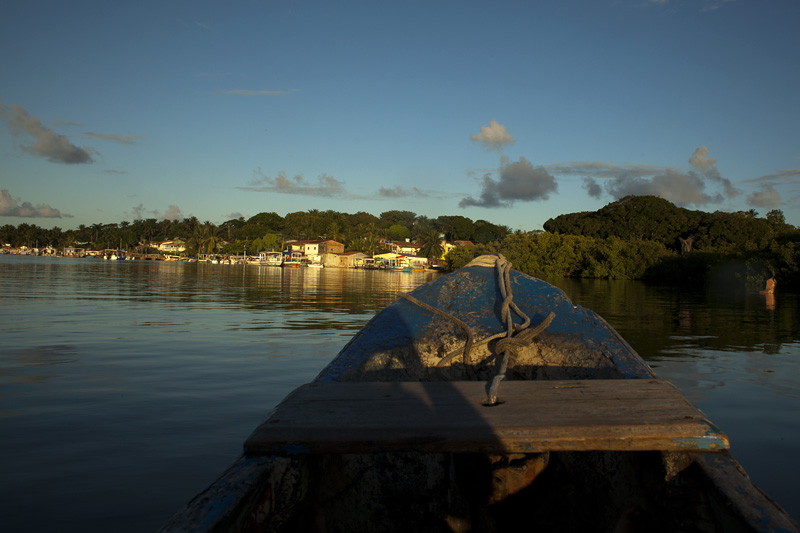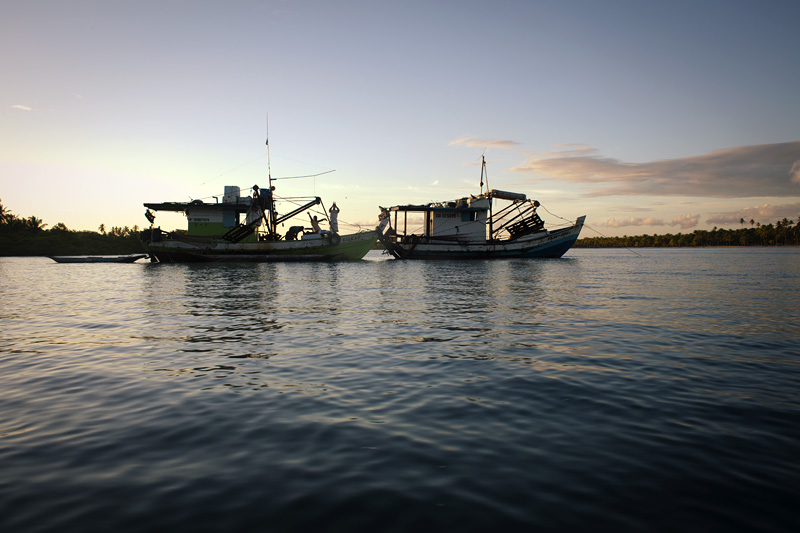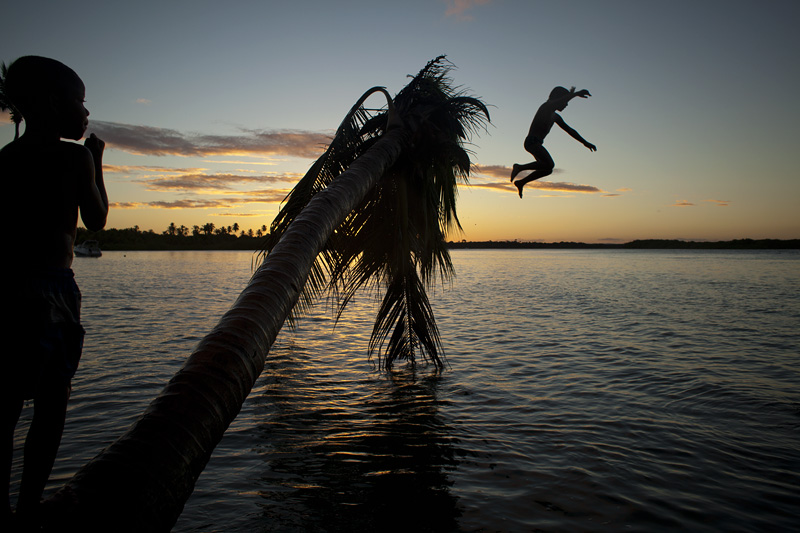 So instead I will say
Until Next Time
. Boipeba is so beautiful and tranquil that I find it hard to believe I will not return again one day. Late yesterday afternoon I joined friends from the Pousada on a canoe trip through the Mangrove trees. The tide gently led us down the river while the three of us tried to steady ourselves inside the wooden canoe hoping not to tip. At first we were all sure we would flip, myself making a plan to not get the camera in the water... arm up, camera held high. But within minutes we are all at ease and enjoyed the float. Inside the tunnel of mangroves crabs run and eat along all the roots and branches. When you are still you can hear them playing hide-and-go-seek throughout the trees. They eat the seeds of the Mangroves and watching these small crustaceans carrying the long pods is quite funny. This was a wonderful way to end a completely relaxing day spent along the beach, mostly in the shade, yet I'm still quite red in the most random of places. Thankfully my shoulders are feeling better and I will be able to lift the pack for the return boat, walk, bus, ferry and taxi adventure into Salvador. The travels sound rough, but they are all pleasant and if you can, you should book yourself a trip to this paradise. It's time to go... back to life in the big city of Salvador. Tchau!